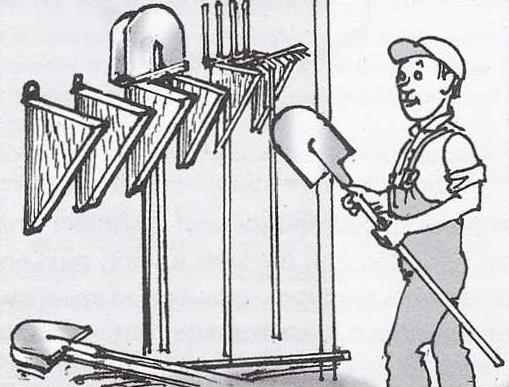 No matter how carefully posed in a corner storage room in the garden or summer cottage the rakes, spades, forks, hoes — they are still getting in the way: take the place of the fall.
Right-angled triangles from the Board, attached on the wall next to the pantry, will serve as a hanger storage selkhozinvest after work or the end of the season.
Video:
Recommend to read
MICROBALANCE
Remote nodes of the tape I smeared with homemade butter. which made from plastic bottle pipette from-under eye drops and medical needle from a syringe. Bottle thoroughly washed and...
FLOWER GARDEN – DESIGN
No matter how popular among fans of flower beds to plant flowers, but they typically differ little from garden beds. And this impression does not save the attempt to Refine them with...