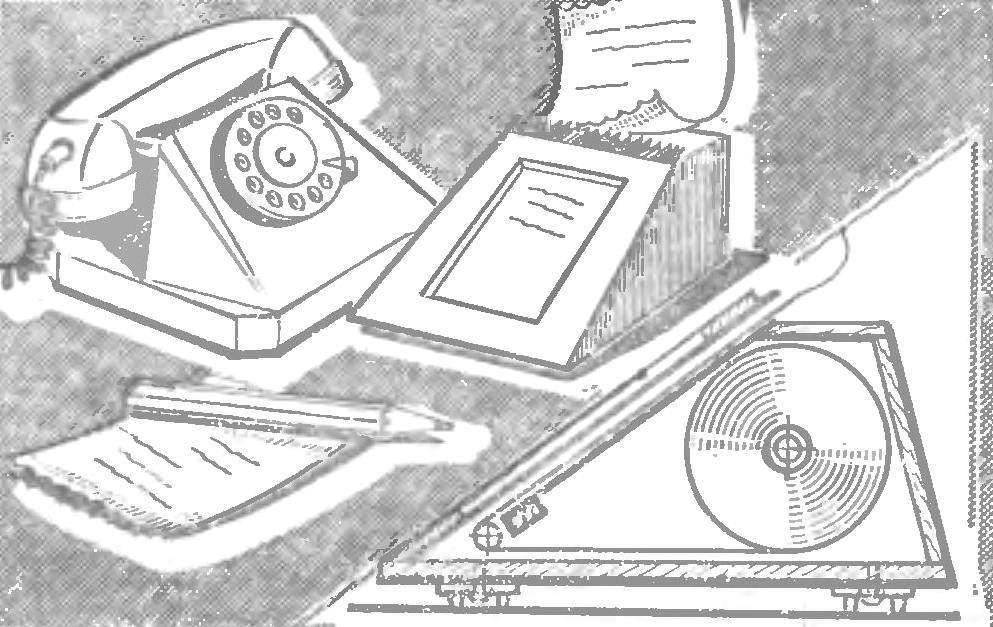 …An urgent need to record the address, name or telephone number, and, as luck would have it, no piece of paper. If you charge a roll of paper here in a homemade box, this problem will not occur for at least as long as you s will written out the whole roll. Details Desk telephone "books" can be cut from plywood or plastic and glue. Case dimensions will be determined by the size of the paper roll. In the upper part of the secure chip of the saw blade — this will facilitate separation of the tape. The base of the telephone "book" — from a steel plate 4 mm thick on the bottom and attach the four rubber plugs from the pharmacy vials for stability.
I. GALUSHKIN
Recommend to read
NEW SKILLS DRILLS
Nowadays, the drill is not uncommon. Drill a hole in the concrete wall or polished metal part having a cartridge holder with a felt circle — in such cases it is indispensable. Wooden...
MODELIST-KONSTRUKTOR 1977-03
CONTENTS: Change skilled (1). IN THE KOMSOMOL CENTRAL COMMITTEE: (2). ENEA - young innovator: Bandolier Builder (2). Public KB "M-K": F. Kiselev. Forcing The "D" (5). On...