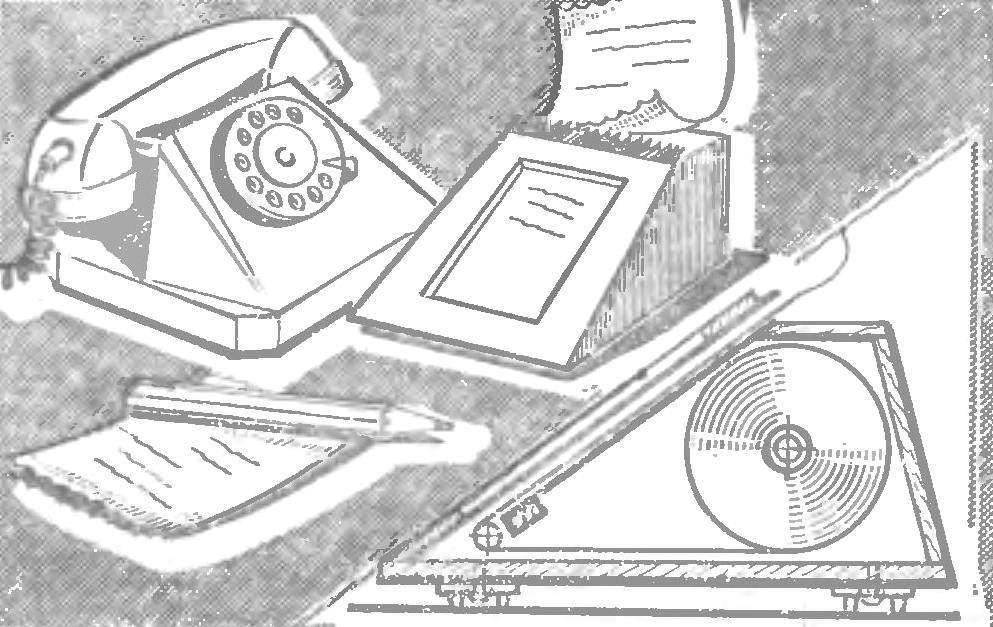 …An urgent need to record the address, name or telephone number, and, as luck would have it, no piece of paper. If you charge a roll of paper here in a homemade box, this problem will not occur for at least as long as you s will written out the whole roll. Details Desk telephone "books" can be cut from plywood or plastic and glue. Case dimensions will be determined by the size of the paper roll. In the upper part of the secure chip of the saw blade — this will facilitate separation of the tape. The base of the telephone "book" — from a steel plate 4 mm thick on the bottom and attach the four rubber plugs from the pharmacy vials for stability.
I. GALUSHKIN
Recommend to read
VAZ-2101 SPORT
About sports "cents", the General public knows not so much. However, "Lada" took part in the USSR championship in road racing in 1972, almost immediately after the start of their serial...
THE MOTOCROSS TRACK WITH GOLOPRISTAN
The original self-similar route, combining elements of technical creativity, sports competitions and physical training, developed a young technology of the German Democratic Republic....