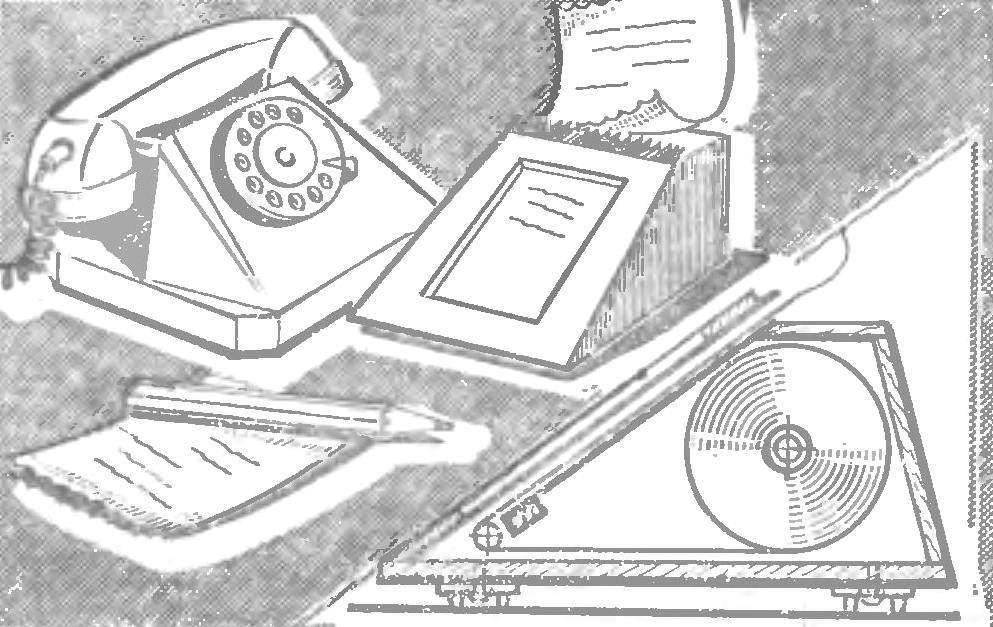 …An urgent need to record the address, name or telephone number, and, as luck would have it, no piece of paper. If you charge a roll of paper here in a homemade box, this problem will not occur for at least as long as you s will written out the whole roll. Details Desk telephone "books" can be cut from plywood or plastic and glue. Case dimensions will be determined by the size of the paper roll. In the upper part of the secure chip of the saw blade — this will facilitate separation of the tape. The base of the telephone "book" — from a steel plate 4 mm thick on the bottom and attach the four rubber plugs from the pharmacy vials for stability.
I. GALUSHKIN
Recommend to read
ALWAYS AT HAND
There are phones in which you have to call often, and the number to memorize is not possible. Yes, and this is not necessary: they can literally always be at hand. Take a narrow paper...
GRINDS RAZOR
What can you do safe razor? The question many will be surprised: of course, to shave, what else) well, ordinary bezopasni not so limited. This is easy to see, if you Unscrew it and use...