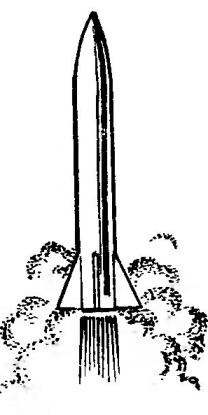 In the "Modeller-designer"
No. 12'99 edition began publication of a series of materials one of the leading "rocket men" of Russia I. shmatova. Today we continue and offer the Modeler the technology of manufacturing the head fairing and stabilizers.
MANUFACTURE OF PAYLOAD FAIRING
Fairing is the most complex part of the model missiles SA (Ѕ6А). It consists of several parts, which requires additional mandrels and fixtures.