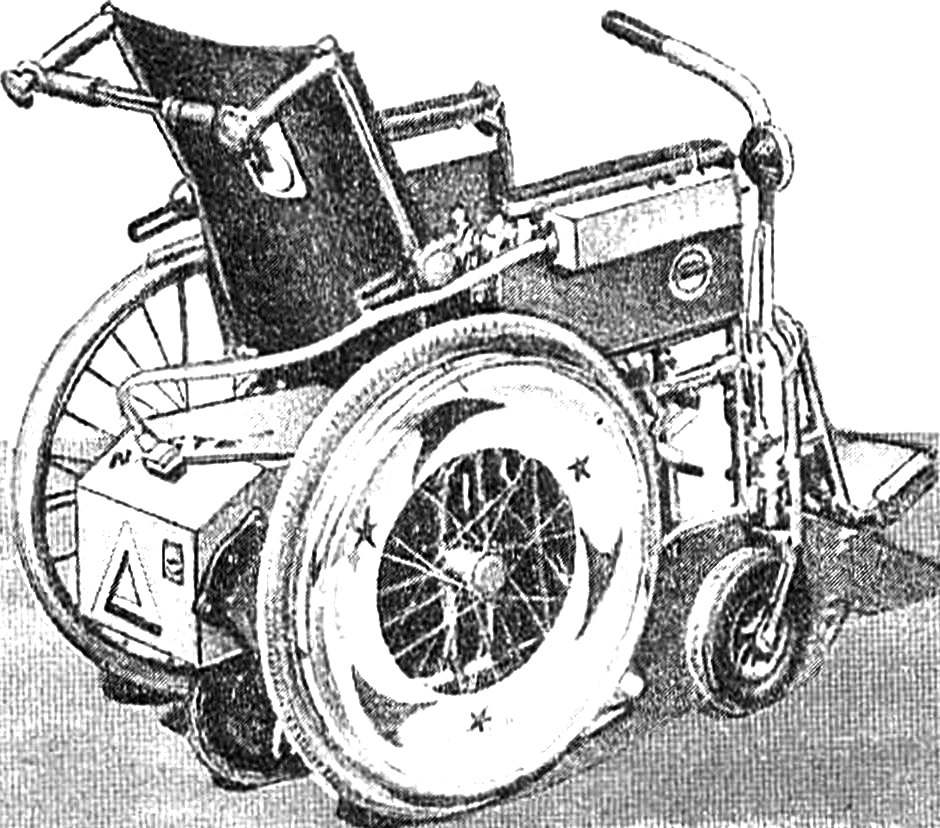 All wheelchairs domestic production have a primitive manual transmission.
For issue electric wheelchairs under a license known to the West by "Myra" preparing stavrovskiy plant of automotive and tractor equipment. But… its mass is 120 kg, and the cost — almost like "Zaporozhets". This stroller is deprived of the opportunity to develop and to move it in case of failure of the actuator due to its own muscles cannot.
All this made us to undertake the creation of Autonomous drive for a standard wheelchair. During the development process it becomes a small and light unit set-top box, dubbed "Letran". This solution allows first of all to convert commercially available wheelchairs in electrified without the design improvements that make them easier to transport, carry and storage, no increase of size, has the ability to use manual drive.
Our self-contained unit also can be used for electric light vehicles.
Overall dimensions of the drive: length 403 mm, width 290 mm, height — 440 mm; weight 32 kg; electric motor power — 220 W; battery capacity — 55 A. C. voltage motor power supply — 12 V. the Maximum speed of the chair with the "Alerana" is 7 km/h Time of continuous motion to charge the battery depending on load — 3…5 hours.
Schematic view of the wheelchair with electric drive "Letran" shown in our drawings. The block console is located under the seat between the rear wheels; the frame of the wheelchair it is attached pivotally by means of a lever. The coupling consists of a fixed on the frame of the seat of the two brackets which screws-lambs fixed axis freely rotating in the hub of the lever. Retaining bolt prevents movement of the bushing along the axis. Disconnect block-console disabled person can independently, without rising from the chair. To do this, just Unscrew the thumbscrews and disconnect the electrical connector.