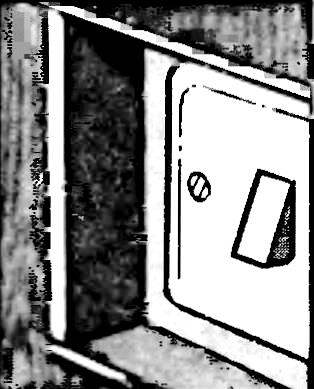 Wood sheathing.
Such way of furnish of walls in recent years is becoming more common. The most preferred veneer tongue-and-groove boards. On brick or concrete walls, they are normally attached to the wooden planks. The most appropriate the cross-bar 25X40 mm. to Mount them to the walls of the most reliable with the help of plastic dowels and screws. Particular care should be fixed to support bars in the areas of the corners of the walls. The distance between the bars depends on the thickness of boards: plating thickness 10 mm are typically used to cover walls for supporting bars, spaced at 400-600 mm. Sheathing of boards of greater thickness (12 mm) recommended for surfaces separate elements and must be sufficiently rigid when the distance between the supporting bars of 500-600 mm.
There are various ways of fastening the sheathing to the supporting bars. The fastest and easiest way is "open" — using nails with exposed heads. They are arranged in neat rows and clogged with the help of the punch to avoid damage to the surface with a hammer. Holes for nails can be subsequently sealed.
"Hidden" mounting — angle driving thin nails into the ridge of tongue and groove joint and disguised in the groove of the next Board. This is a more time consuming way, and until you have mastered the skill it is associated with the risk of splitting the wood.
When calculating the required amount of material, note the placement of pipes and wiring, siding which can be made of thinner boards.