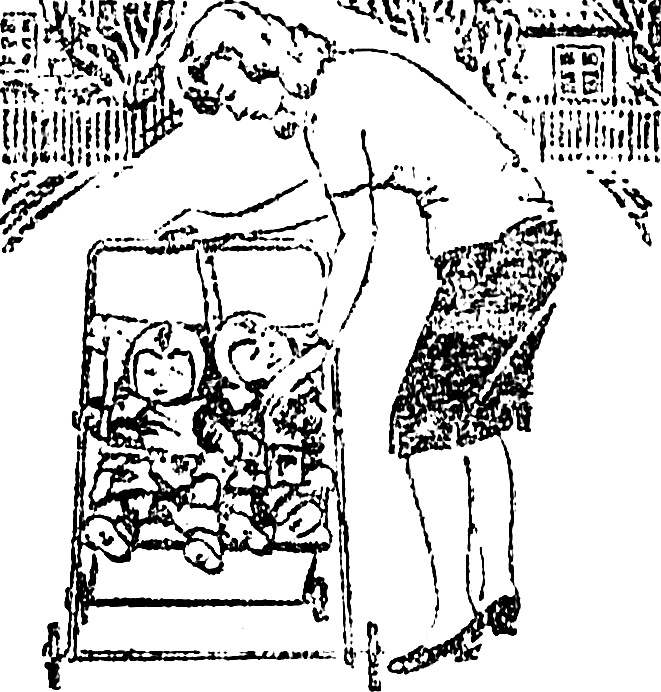 The birth of twins is a joyful event, to be sure. Over time, however, it is complicated by some problems. For example, the kids grew up — they need a double stroller. And shape. In the store, however, this is not easy to find.
How to be? Buy two single? It is possible, but only how to use them on a walk, especially alone? There's only one solution — make your own. And so I did. Bought the single and turned it.
"The crew" for our kids has used for two years, it was easy and mobile. Besides folding, which is convenient to transport.
And I needed the alteration about two meters of aluminum pipe Ø 15X3 mm, two steel rod-pins Ø 6 mm with M5 threaded at the ends, a scrap of plywood so little of the tarp.
I took off the regular chair and the stroller cut lengthwise into equal halves. Then put them together with pins and nuts M5: top pin serves as a support, a canvas backrest double seat, bottom — the axis of folding of the stroller.