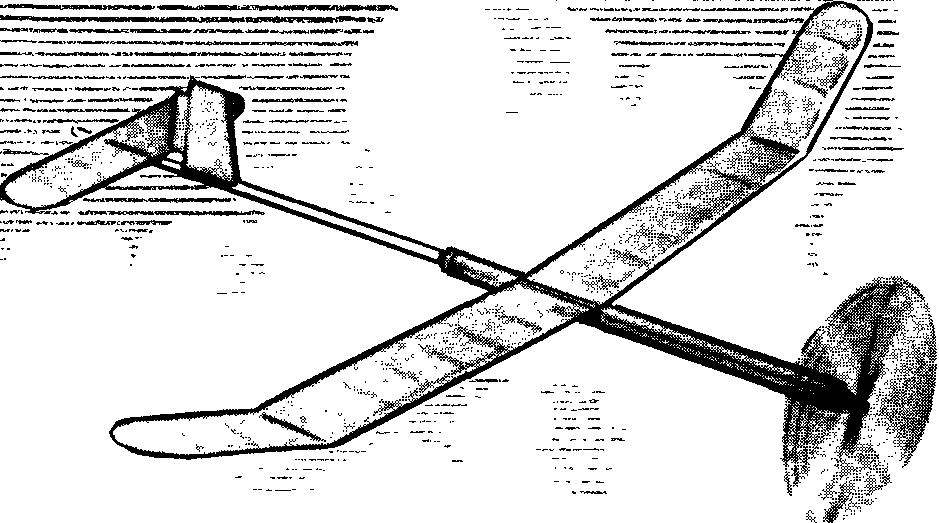 Analysis of the number of participants in youth competitions of aeromodellers in the expense of building a traditional school clearly indicates a much higher availability of gliders compared to rezinomotornaya. This is understandable: because in the end, the last is the same as the gliders, but are equipped by Moto installations, bringing the sharp complexity of not only manufacturing, but, more importantly, adjust Svobodnaya.
The boys from the group have developed and tested a rather unusual rezinomotornaya (transparent wings immediately named "Dragonfly"), which allowed repeatedly to take prize-winning places at city and regional competitions with the results 470-495 points. A few years of operation "Dragonflies" has convinced us and our rivals not only in their simplicity, but also in competitiveness with more complex, including the balsa.
The most challenging elements of flying models are the supporting plane. To simplify the work on the wings was chosen as the so-called "schematic" power scheme. Despite the small stiffness for a twist like the wings are fully justified in the construction of school rezinomotornaya models.