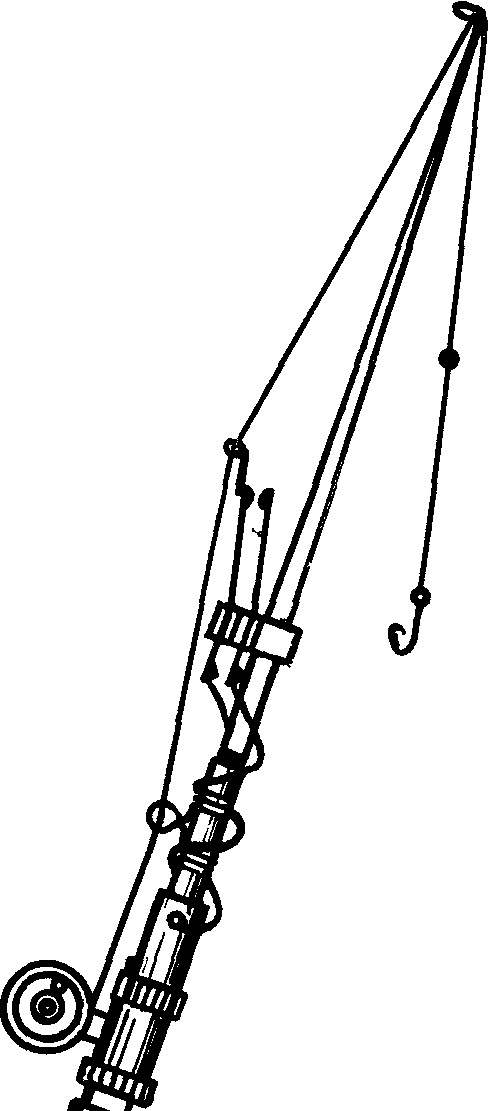 Hard for the uninitiated to understand anglers who sit all day, as if hypnotized, with a fishing rod, not taking his eyes off the float. Of course, patience in the end lost even the most avid, especially if the fish are not often pleasing bites. Therefore, many experimenting, testing in practice, various devices, signaling a bite. Considerable help in providing electronics. An example of this is a simple electronic device which allows you to monitor from up to four fishing rods — the bite on any of them will notify you of the light and sound signals. Indicator can be use by fishing from the shore, from boats and off the ice, determining the time of the bite to any of the four fishing rods in the evening and at night, and stay at some distance from the place of fishing.
The principle of the indicator is simple. On the rod in the vicinity of the coil is attached to the sensor (Fig. 1), that the bite angle of the line closes the contact pair comprising the power electronic devices, lights the corresponding lamp, and at the same time a tone sounds.

Fig. 1. Snap-in rods.