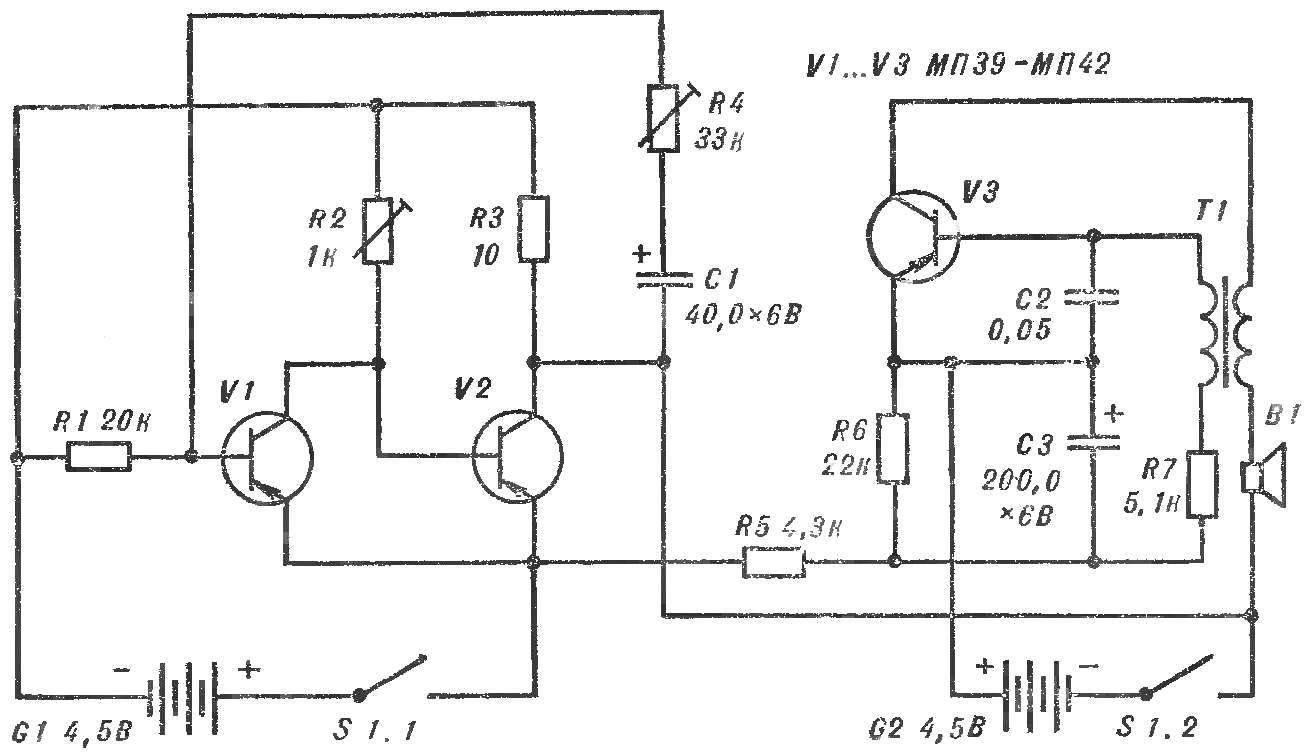 The device is useful for a model fire truck and a guard system. The intervals between the signals and their duration is controlled by changing values of electrolytic capacitors C1, C3, fixed resistors R2, R4 (see diagram). Sound effects you can Supplement the indicator light, replacing the resistor R3 with a bulb from a pocket lantern 2,5ВХ0,1A. Output transformer and speaker from any small-sized transistor radio.
Recommend to read
BOAT-PRAMOD
The problem of choice of the first model arises not only to beginners but to the heads of circles: what computers have to offer first came to class? After all, you need to choose one...
QUICKLY AND RELIABLY
Like it or get a hose clamp or wire the ends of pneumology, no one can guarantee the strength of the connection: the internal air pressure will do the trick. And if force this pressure...