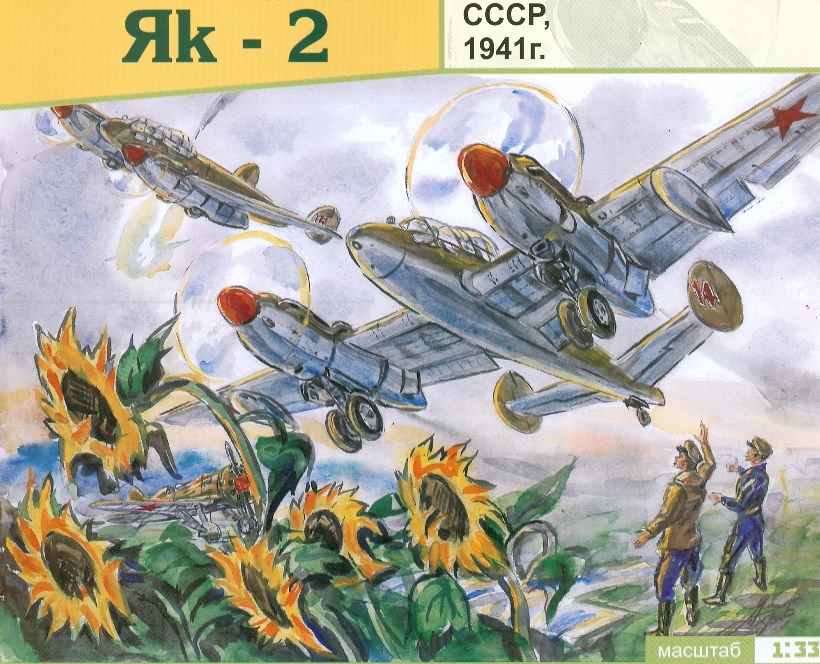 THE MIDDLE BOMBER, THE YAK-2. Scale model 1:33.
In February 1939 at the Moscow Central airfield Frunze has a nice twin-engined monoplane dvuhkilevoe. Experienced eye it was clear that the aircraft can show very high performance. Even without knowing the brand of the machine, no doubt in the fact that it is designed in OKB A. S. Yakovlev is a young but quite famous aircraft designer. Well decorated, carefully painted and polished to a Shine, his machine carried on the rudders branded white and red stripes.
A factory test car that received the internal designation "plane 22", conducted by Julian of course. Leading engineer of the machine from the OKB was appointed Eugene G. Adler.
The aircraft received a high command of the air force research Institute, he flew himself at the head of the Institute A. I. Filin and respected test pilots majors P. M. stefanovskiy and wild Boars. Equally high was the adaptability evaluation of the machine. In the "Conclusions" of the report of the slaves said: "the Aircraft 22 is cheap, has a good industrial performance, its technology as the wooden simple, can easily be mastered … the culture of finishing the outer surface, the production performance of individual components and assemblies of the aircraft 22 can serve as a model for the domestic aircraft industry".
"Twenty-second" no alterations can be used in other embodiments. So, when placed between the wing spar in the bomb Bay four to six 100-pound bombs he had become in the middle of the bomber BB-22. A suspension under the fuselage two 20 mm cannons ShVAK with ammunition stowed in the bomb Bay, transformed the car into a fighter-29. All of these options have the same flight characteristics. The conversion of one modification into the other was possible, even in terminal conditions. In fact, it turned out the first in our country multirole combat aircraft.