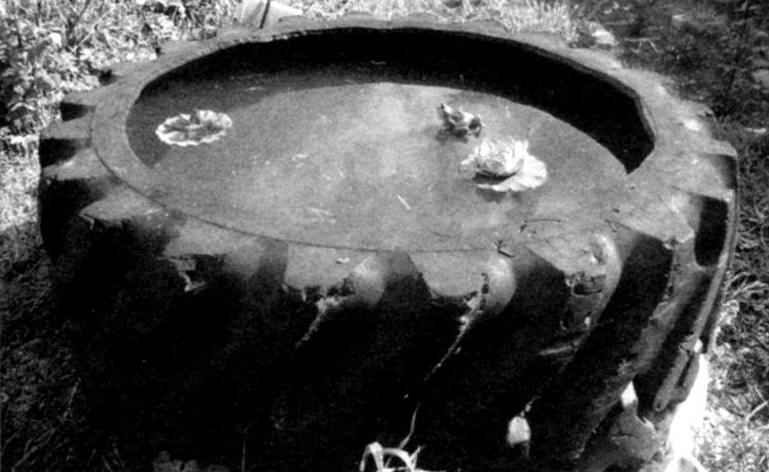 Any gardener knows that watering flower beds need warm water and therefore an indispensable attribute of the summer residents are steel drums. When they are new, wherever you went, and when they rust, they are destined to become scrap metal. But few people realize that there is another, more rational and essentially free way to create an almost "eternal" storage of warm water – the tires of heavy wheeled tractors, which are in abundance lying around in many places. Better – from "Kirovtsa". For this you need to make a bed of fine gravel (about 5 mm). Then to close it with plastic wrap (for sealing the seam) and press down the top cover, pre-cutting the cord until its upper edge.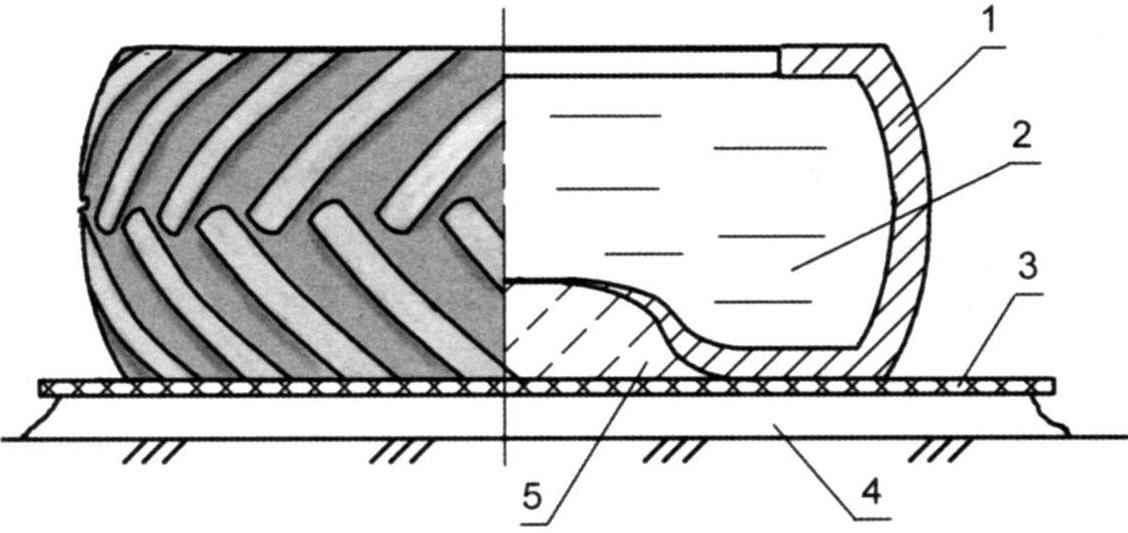 THE SECOND "LIFE" TYRE
1 – cap; 2 – water; 3 – polyethylene gasket; 4 – sand; 5 – concrete fill
Like water container will last a long time without fear of rust, not only for its intended purpose, but also as a decoration for the garden plots. However, don't forget to fill it in the fall with water.
N. VASILIEV
Recommend to read
FLOWER GARDEN ON WHEELS
In addition to the traditional flower beds in the suburban areas more and more popular are beginning to use mobile flower beds, allowing for the need to move or transfer them to another...
CLIP — FIVE MINUTES
If you need kremowy clip, that you can make in literally five minutes. First of all, taking the cap from any tube — of cream or toothpaste and nut. Put the cap on the table screw hole up...