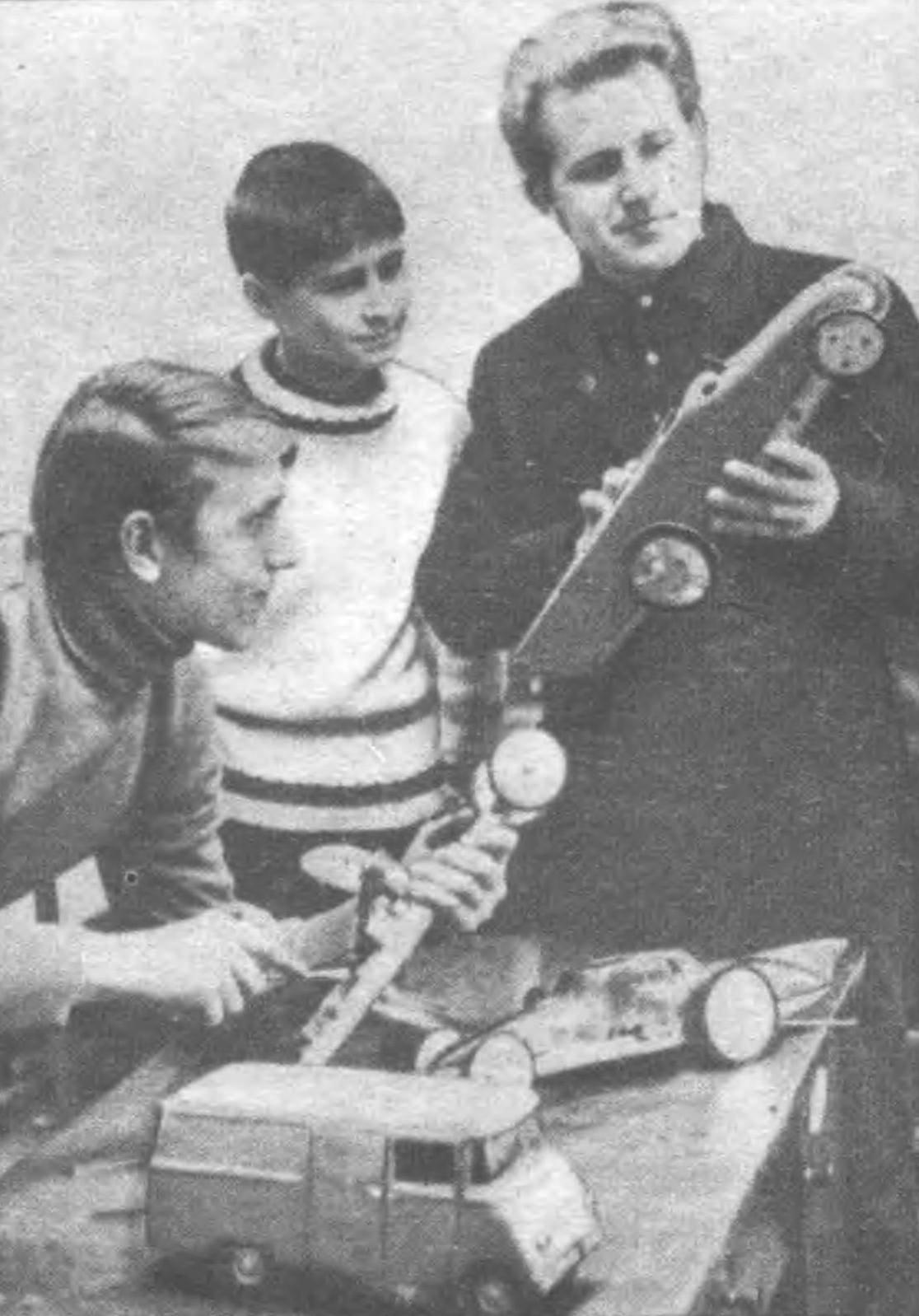 Pleasant to take in hands thoroughly made racing car.
The leader of the group S. K. Fedorov pleased with their pupils: good work guys! At the Odessa regional station of young technicians more than sixty students build racing and radio-controlled car models, cars, electric cars. They added a miniature trace: built here. self-similar route with a closed fifty-meter ring, equipped with electronic equipment.
Recommend to read
WAY IN THE SKY
A circle of aircraft modeling at the station of young technicians of the Novocherkassk Polytechnic Institute, the air force, where he became a Navigator of a military aircraft, was the...
GEOPHYSICAL MINIATURE
A kind of triumphant decade, one of his model rockets notes flying club syut town of Elektrostal, in the Moscow region. Created rakotomalala and model-copy geophysical rocket-5V...