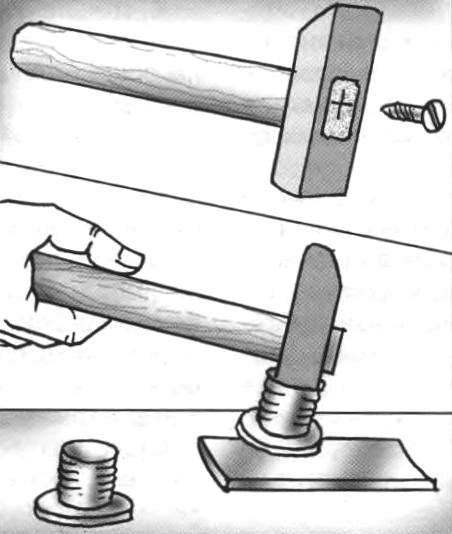 Even firmly planted on the wooden handle of a hammer eventually relaxes from the shock and shrinkage of wood. Again to strengthen it will help the screw, screwed in the center cross, pinned with a chisel on the head of the arm. The same hammer, when necessary, will be able to apply gentle, no nicks bumps if his PEEN putting a plastic tube from the medical bubbles or glass.
Recommend to read
GRINDING WHEELS
Every day we use a huge amount of things and have almost ceased to notice them. But it turns out in the production of minor things at first glance hides a lot of interesting and...
MOVE THE CABINET? NOT A PROBLEM!
If you decide to do in the house renovation, whitewash ceilings or just make a General cleaning, you will definitely encounter the necessity to move furniture. Here, for example, a...