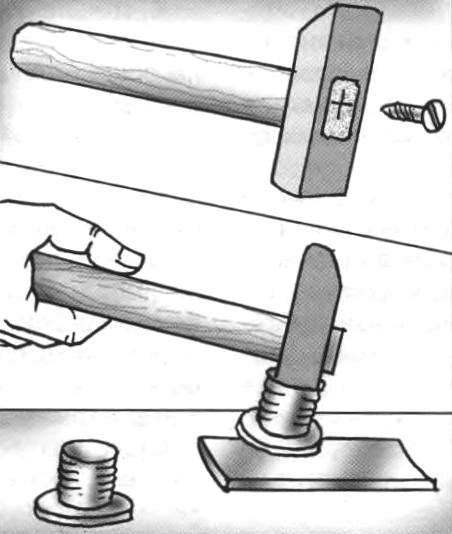 Even firmly planted on the wooden handle of a hammer eventually relaxes from the shock and shrinkage of wood. Again to strengthen it will help the screw, screwed in the center cross, pinned with a chisel on the head of the arm. The same hammer, when necessary, will be able to apply gentle, no nicks bumps if his PEEN putting a plastic tube from the medical bubbles or glass.
Recommend to read
HAMMER IN THE MAIL
Of all the impact tools — an axe, a sledgehammer, a pick, and others more in the process suffers hammer: slip a large nail or chisel is not lost on its wooden handle. To protect her from...
PLUG IN A HURRY
Often in the manufacture or repair of furniture made of particleboard require dowels of circular cross section. Manually with a knife to whittle them long, and the diameter of turns of...