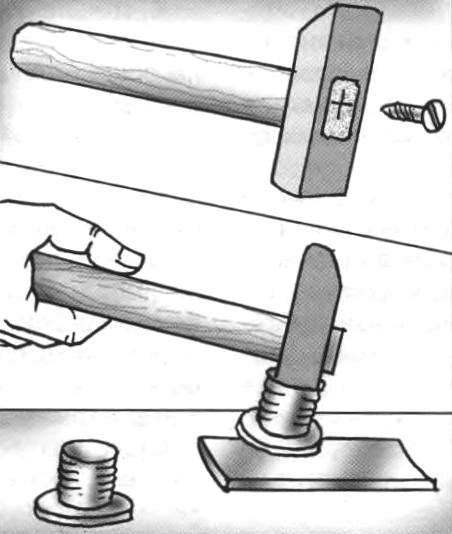 Even firmly planted on the wooden handle of a hammer eventually relaxes from the shock and shrinkage of wood. Again to strengthen it will help the screw, screwed in the center cross, pinned with a chisel on the head of the arm. The same hammer, when necessary, will be able to apply gentle, no nicks bumps if his PEEN putting a plastic tube from the medical bubbles or glass.
Recommend to read
THE DITCH… IN THE GARDEN
Whatever was planted in the garden — whether flowers, vegetables, shrubs or fruit trees — every plant requires regular, and often abundant and continuous irrigation.   Much...
THE LEGEND OF THE COMPANY "HONDA"
Japanese HONDA LEGEND edition 2005. Soichiro Honda was born in 1906 and lived a full 85 years, becoming sort of a legend — the same as Henry Ford in America, or Andre Citroen in France....