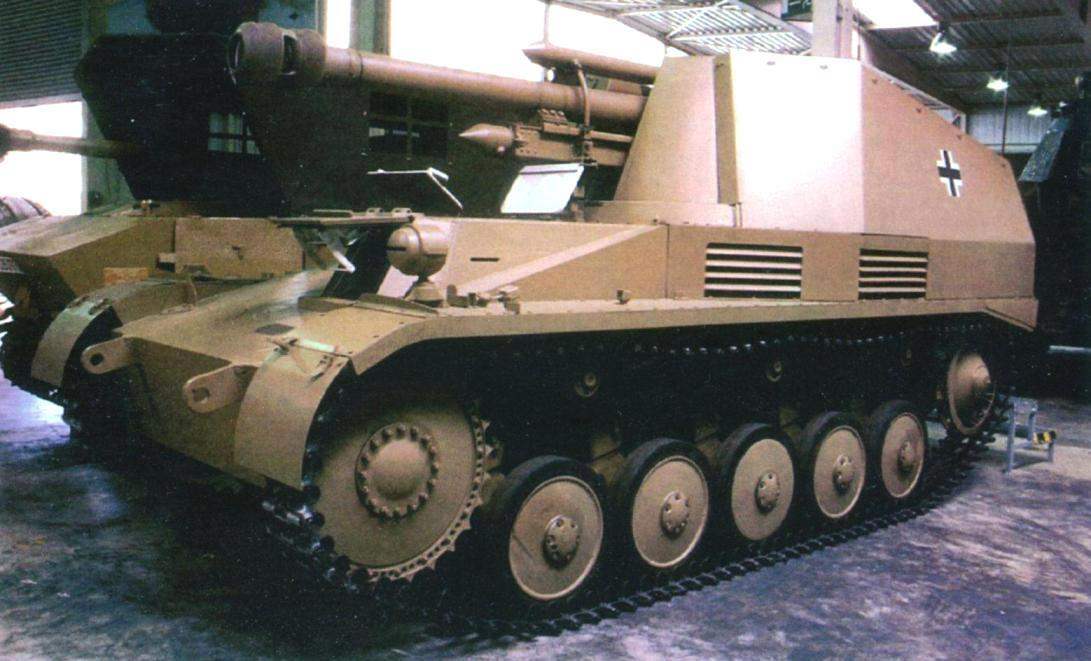 "Field guns on the mobile carriage" was initially called in the troops of the Wehrmacht 105-mm self-propelled howitzer Sd.Kfz.124 Wespe ("Vespa", "Wasp"), They appeared at the front in the spring of 1943 and their baptism of fire had for the operation "Citadel", to participate in the battle of Kursk. There is evidence that while the German combat formations were up to seventy guns, fifteen of which were destroyed by the fire of our divisions.
Until that time, the Wehrmacht self-propelled artillery still was not in service. So, the Second world war the Germans began with a field howitzer LeFH 18/36 mostly horse-drawn, although in the motorized divisions, they are towed by tractors. It was a three-ton half-track tractor Sd.Kfz.11 or the five-ton Sd.Kfz.6. However, the maximum speed of artillery systems was only 17 km/h and already the fighting in Poland revealed a significant backlog of artillery units from the armored units and motorized infantry. Therefore, to increase the mobility of artillery units fire support had an urgent basis to create self-propelled guns. The first of these represented the samples on the chassis of captured tanks captured in 1940 the French and the British. Only in 1942 on the basis charged by the time with the weapons of a light tank T-Il Pz. Kpfw. Il Sd.Kfz.121 the industry has been producing self-propelled guns 10,5 cm LeFH 18/40..
The vehicle was developed for the firm of Alkett (Altmarkische Ketten-fabrik), which was a division of Rheinmetall-Borsig AG in Spandau, area of Berlin. The serial production is established in February 1943 at the FAMO plant in Wroclaw (Pol. – Breslau), and then on the FAMO-URSUS in Czechowice, near Warsaw; manufactured until August 1944, 676 self-propelled guns (according to other sources, 682) and 159 tractors, the forwarders ammo. The production stopped because of the evacuation of the plant in the interior of Germany, in connection with the Soviet offensive.