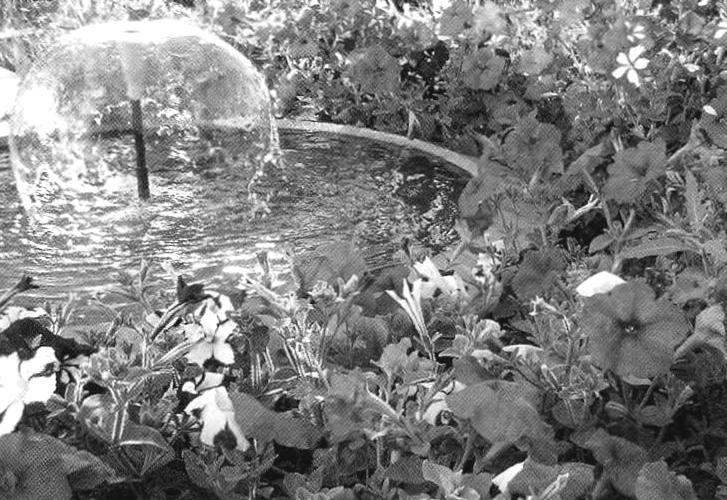 On March 8, at the holiday table with the whole family dreaming about summer red: it would be good for the plot, in the garden-the garden to break a flower bed, but the other is to build a fountain. The wife suggested a place for the beds in the foreseeable space in the middle of the infield, is at the fork of three roads, or rather on the site where three garden paths, next to the Apple tree-Ranetki. Son suggested this place to build the fountain, and beds to choose another appropriate place.
Undoubtedly, the flowerbed is a decoration of any country, garden or vegetable plot. But I will not yield to her in this fountain. Thus, the final word remained with me, and I really did not want to upset his wife or son. And then came the idea to do a combined construction of the fountain with a flower bed (or a bed with a fountain) — which I immediately shared with the household and for clarity even made a sketch. The idea was supported by both parties, and I had to select and prepare the materials for the construction of small architectural forms (as professional builders and architects call such structures).
An equally important issue in the preparation of the construction was the selection of the pump. But when he came to the store and consulted with managers, it turned out that for me this question has long been decided by professional designers — sales were finished fountain pumps, with different capacity and with numerous attachments, creating a variety of "torches". Among several selected pump brand FP-28 Gardener company in China, probably because of cheap price.