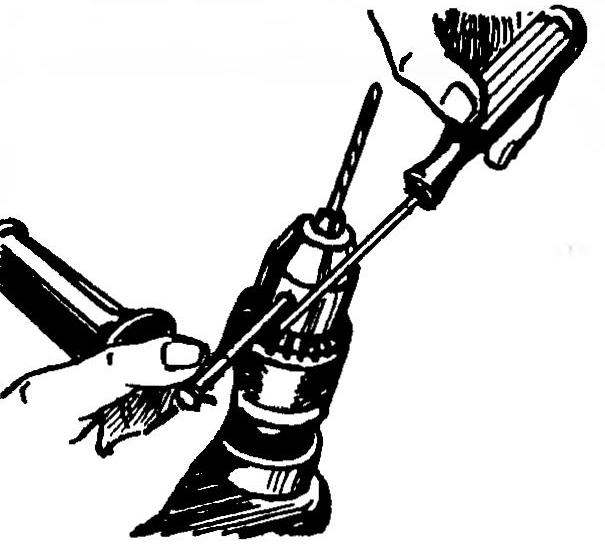 In the case when working with a drill and the hand key to tighten the Chuck, you'd get a screwdriver with a nail, an extra drill or any metal rod of suitable diameter. As they interact, it is clear from the figure.
Recommend to read
ASSORTED TO BASKET
Lightweight and durable it turns out tuesok of birch solid "pipes", accurately taken with an older birch deck. It is good to walk with him in the forest for berries and mushrooms....
GRINDING IN THE "BATH"
An ingenious solution processing grinding wheel internal surface of tubes or hollow parts offered innovators N. Epifanov, A. Chuprikov, Y. Shabalin.   To create abrasive for the...