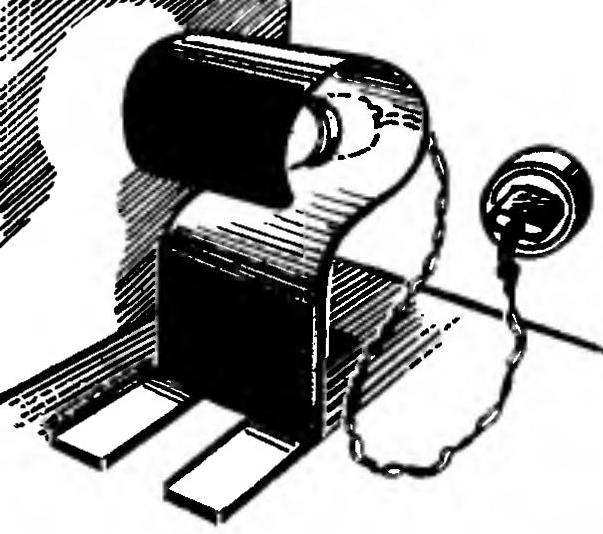 Original table lamp can be made in one evening, and it will require only a small sheet of thin iron. He will perform the role of the base, and a lampshade, and a reflector.
Enough at one end of the sheet to make cuts and bend the petals — this will be "legs" that prop the lamp. And the other end to give a cylindrical shape, as shown, and mounted inside a cartridge.
Recommend to read
MODELIST-KONSTRUKTOR 1970-07
CONTENTS: M. A. Lavrent'ev. Learning to think! (2); A. A. Lyapunov. Way to science (4); Yu Bekhterev, Yu. Stolyarov. School first stage. The opening of the sky. Tradition and...
A SCREEN AT THE RADIATOR
The aesthetics of the interior of the home depends not only on furniture and carpets, curtains and colors of the Wallpaper. Sometimes a small protruding detail of building structures or...