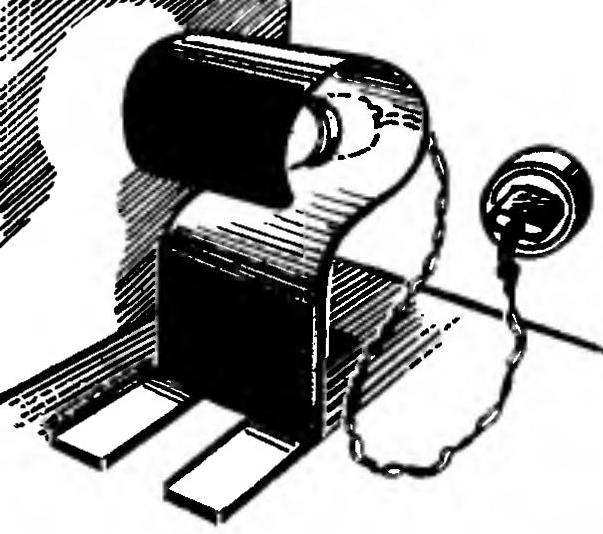 Original table lamp can be made in one evening, and it will require only a small sheet of thin iron. He will perform the role of the base, and a lampshade, and a reflector.
Enough at one end of the sheet to make cuts and bend the petals — this will be "legs" that prop the lamp. And the other end to give a cylindrical shape, as shown, and mounted inside a cartridge.
Recommend to read
GUIDE FOR THE GLASS CUTTER
If you want to cut the glass not by the usual straight lines and sinuous, shaped (e.g., stained glass) — the plot thickens. However, it will be easier to perform if under the glass to...
AND PIPE — TOOL
When performing masonry great aesthetic importance is the jointing. Use to perform this operation cut tube Ø 10— 12 mm by bending it as shown in the figure.