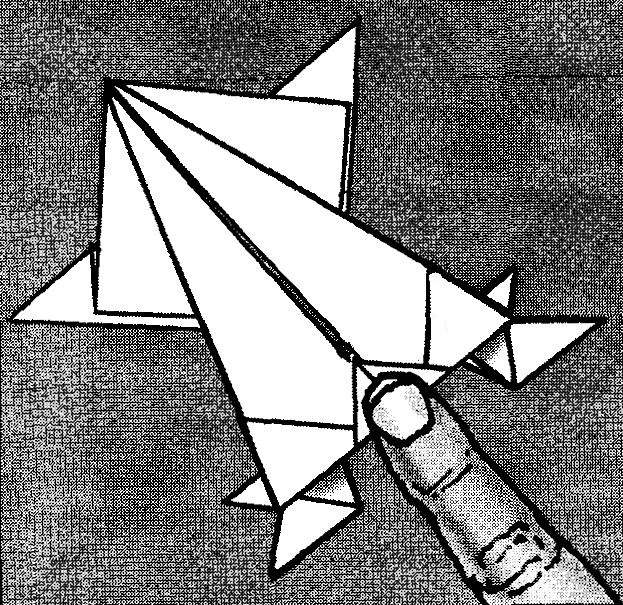 Paper is the most affordable and "compliant" material for the manufacture of all kinds of toys — from boats-boats and pigeons until such unexpected figures as a jumping frog, about which we want to telling detail: how it is folded from a sheet of paper and through which it becomes movable.
So, for its production is enough to take an ordinary typewritten sheet (called A4). It is wide to start to make narrower. To bend another sheet in half and put height on our: 'll see a strip that needs to be cut with scissors (1). Then the left top and bottom corners of the nipped sheet to bend so that they met in the middle of the sheet (2). Now to get them back in place and bend the right angles (3). It is necessary to make a cross-shaped bends (4), which will facilitate the subsequent folding of the sheet.
Then gently squeeze the sides of the middle of the top bend towards each other and press down (5) — get "the arrow". The same will do with the lower bends — get a second, opposite (6). Fold the ends of the upper "arrow" to the top (7) and again tognum them in the middle to the sides (8). We proceed similarly with the lower ends of the arrow (9) and turn the resulting figure: the lower square sheet will be on top (10).
Now turn down the left corner to the center of the square (11) and we do the same with the right to meet, forming the bottom ends of the line a (see Fig. 12). Stepping back from it down about a centimeter at the line B fold up remaining lower corner of the square (13). Then the whole bottom of the fold on the resulting figure on line A, shown in figure 14. Carefully "push" this resulting thick bend (15), because the entire lower part of figures need to be on line B to fold back.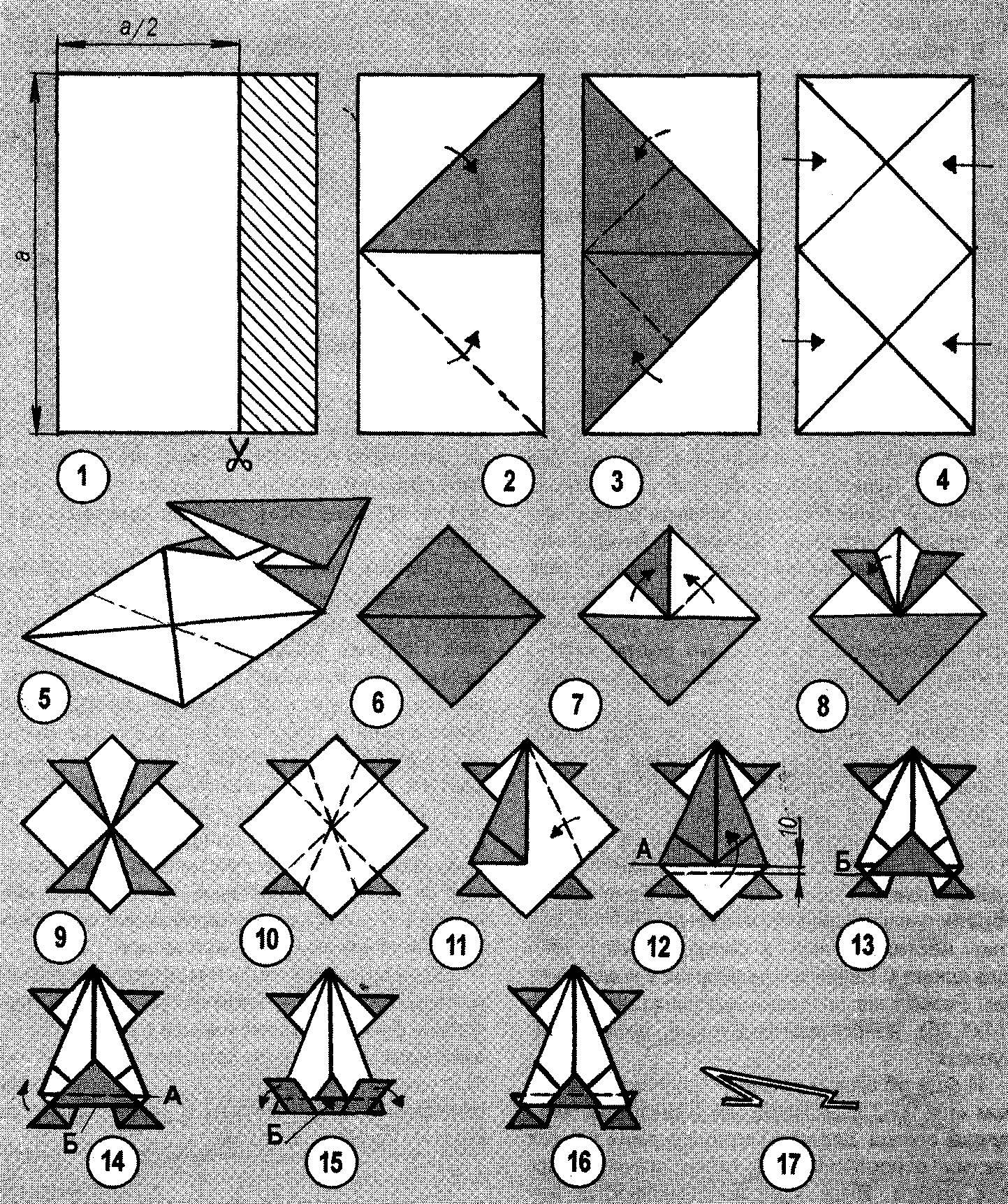 The resulting figure (16) will resemble the profile pose of a frog (17).
If now the sliding movement of the click on the triangular "tail" — the frog will jump forward, like a living.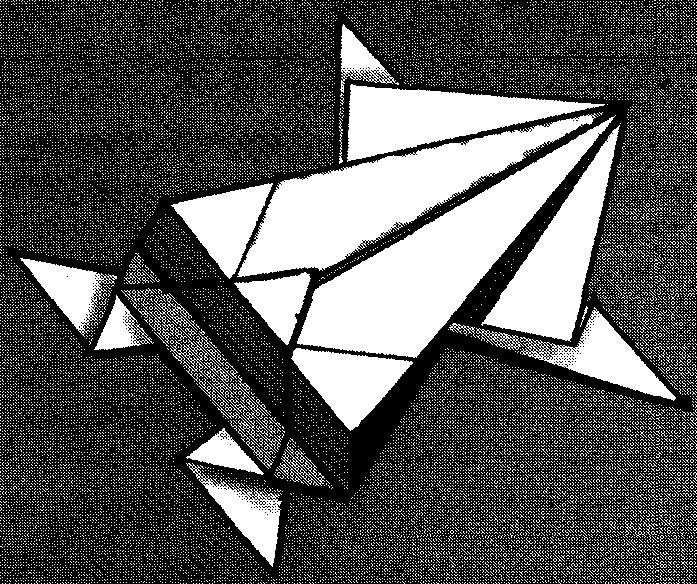 B. VLADIMIROV
Recommend to read
IN FLIGHT – HAND
After a paper dove, the boys are starting to build paper airplanes and send them flying from the balconies of the upper floors. Here it is born the love for model airplanes? We...
BENDABLE TIN
Not always the sheet is bent along the marked line — this applies particularly to small details. The case will help the cutter, sharpened an old saw blade. Along the fold lines, make a...