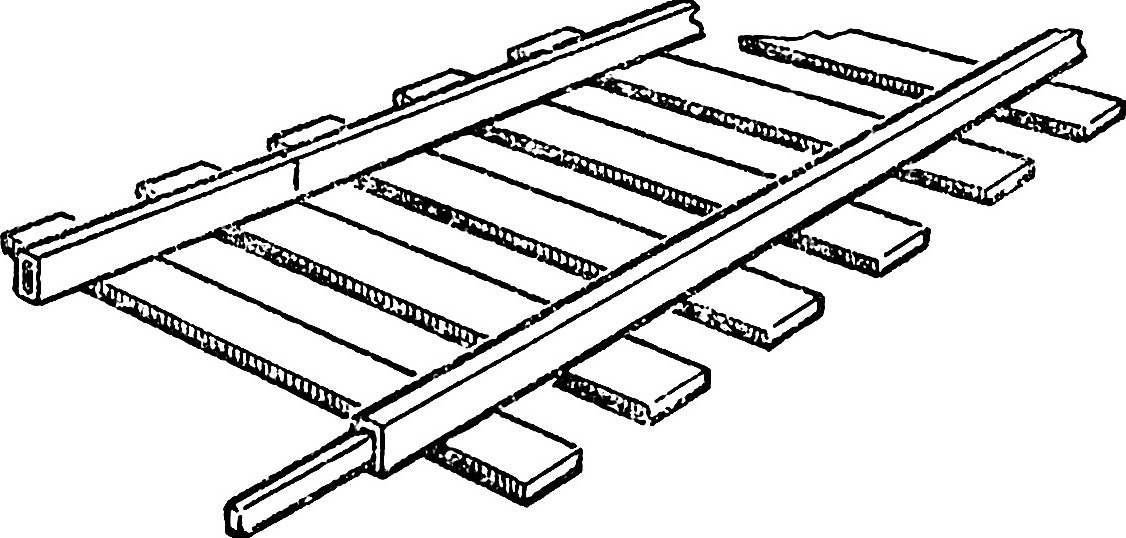 Most modelers are passionate about copy of railway technology, we have to deal with the sets produced by "Piko" (GDR). All they are good, but the total length of the paths that manage to collect in one set, can meet only on the first. What to do if you got a taste and decided to do railway modeling seriously? To buy new sets to take from them only pieces of cloths? Not the most rational way.
Would be much better if you approach the problem like a true Modeler and take it for themselves. We recommend you to use the original method of making the paths proposed and successfully tested A. Kelecom from Kaliningrad.
For the manufacture of rails best suited finished copper bus-bar cross-section of 2X3 mm. This "wire" is widely applied to the stator windings of electric motors and power transformers. Cutting off the tire of the desired length, remove the insulation. To this end, the conductor is placed on the anvil and gently, gently blows of a light hammer tap on all sides. Enough now to probablity the corners with a sharp knife so that the workpiece is cleansed.