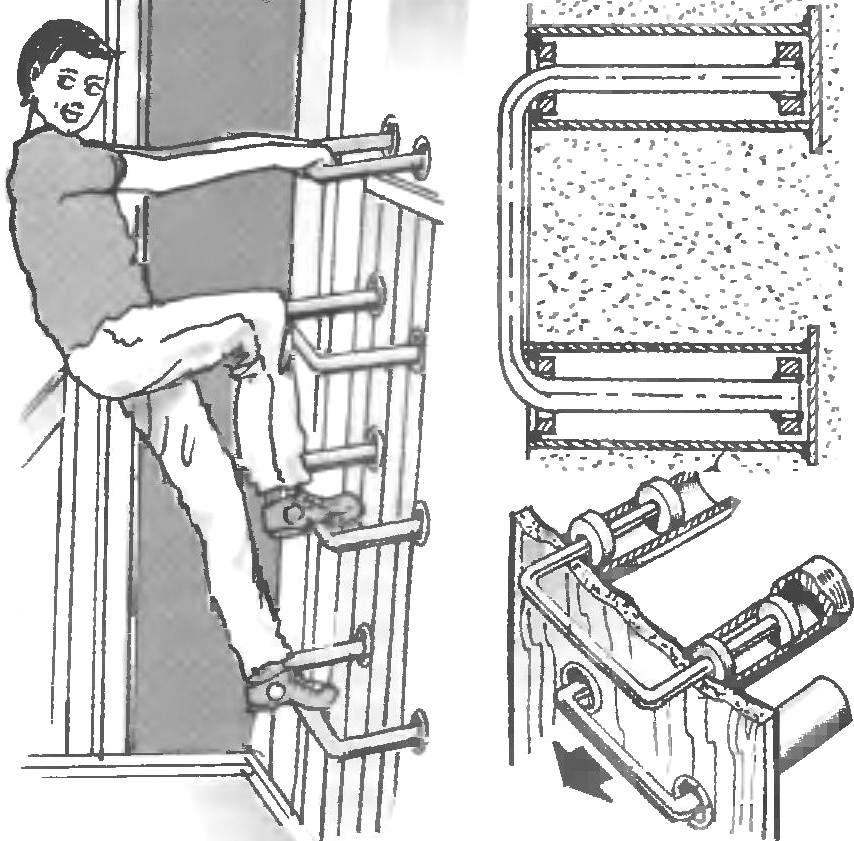 In the wall of the corridor built-in Cabinet or pantry can be equipped with a pull-out-push-step from metal pipes. They will not interfere with and, if necessary, easily POPs out, allowing access for example to the mezzanine.
Recommend to read
HIMSELF HOLDS
Hang a hook or bracket to a hollow wall (for example, sheathed with plastic or plywood) is always a problem: fixture does not hold in this place is quickly loosened and popping up....
CLAMP AND PIPE
When welding T-joints of pipes pre-combining them is difficult. Made a fixture consisting of two metal plates, studs, and two nuts, it is possible to securely lock the segments of pipe...