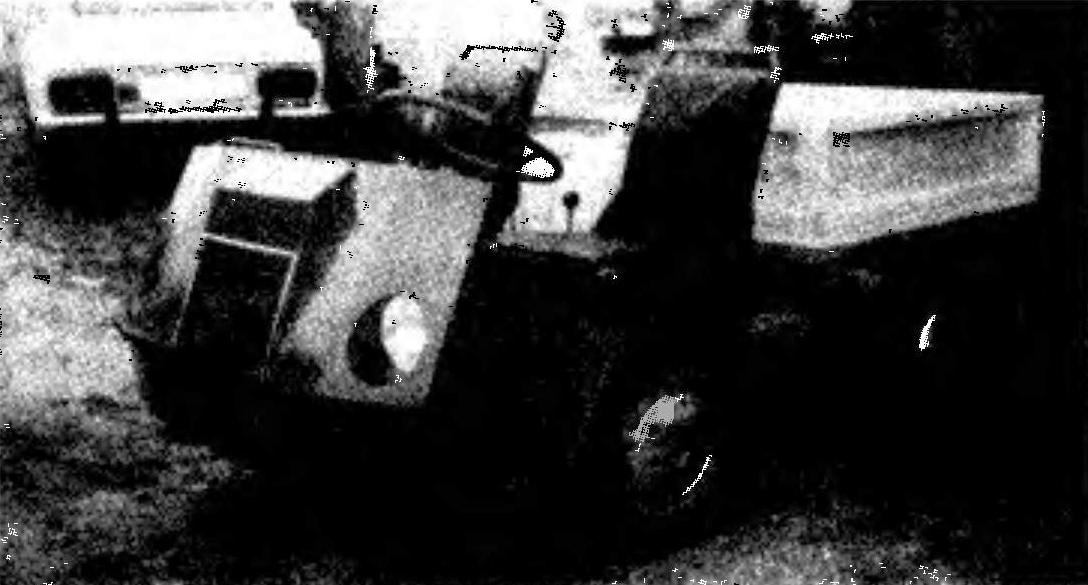 It I designed for the needs of their country farms to remove construction debris from the site, and bring back to the ground. Therefore, the body — dump type with a hinged tailgate. The truck is small, because storage was provided along with the "Zhiguli" in the standard garage dimensions 6×3,2 m dimensions of the machine 2000x1100x1050 mm; track width — 920 mm, base — 1030 mm Wheel —motorized С3Д.
The engine of the truck — "Hercules" American-made 2-cylinder, 4-stroke, liquid-cooled power 20 HP engine Starting — starter, taken together with the clutch basket and gearbox, the car "Zaporozhets".
Design features — breakable frame and the presence of the PTO shaft. The first feature makes the truck extremely maneuverable — it can turn almost on the spot. The second allows to use the engine to drive the various mechanisms where there is no electricity.
E. Evsikov, Lyubertsy, Moscow region.
Recommend to read
IN ONE BACKPACK OR THREE
Looking at this unusual backpack, shown by the team of the Leningrad regional Council of tourism, you catch yourself thinking: how had not thought of before? Indeed, in a normal...
DWARFS THE WHEEL OF THE KINGDOM
Was close on the streets of big cities in many countries. Cars almost RUB against each other. The speed of the traffic flow often barely exceeds walking speed. But just watch — in a...