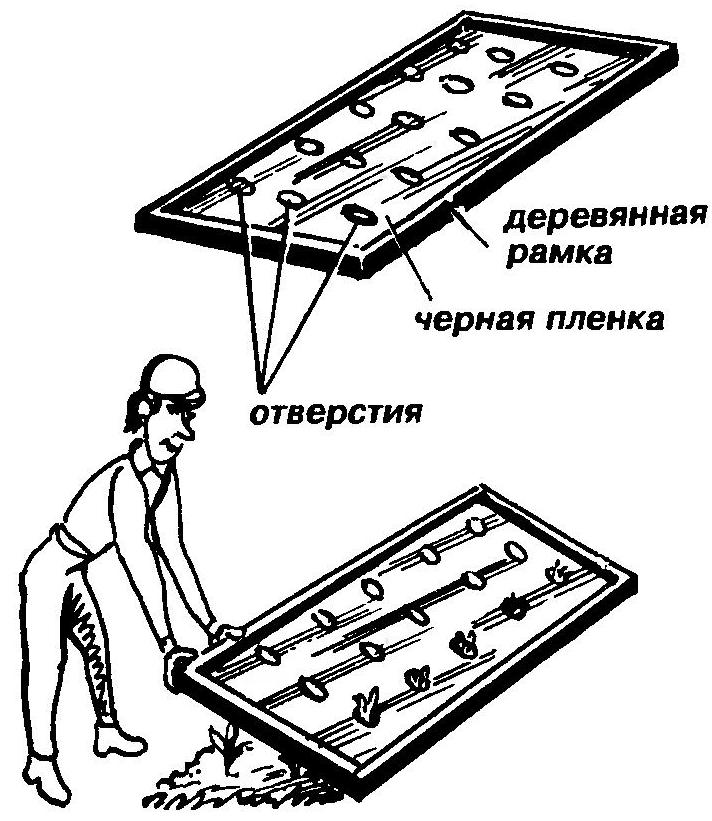 It is now customary to control weeds on the beds without chemicals. Weed or often just cover the beds by the opaque material beneath the weeds do not develop, and the seedlings planted directly in the Windows. When the plants in the Windows grows up, the black film is removed and soil mulching. And the film is dried in the sun and stored until next season.
B. DUHNEVICH
Recommend to read
TSENTROISKATEL
Before there was the drawing tool for finding center of round parts. My version of such a device — shaped ruler, cut from steel plate with a thickness of 2-3 mm. hole is punched on...
"MINIMAX": THE SEVEN YEARS JOURNEY
Description of the micro-car, only "Viking", built by engineer S. P. Zack ("M-K" № 1, 1975), still attracts lovers autocostruzione. The stream of letters continues. Readers interested in...