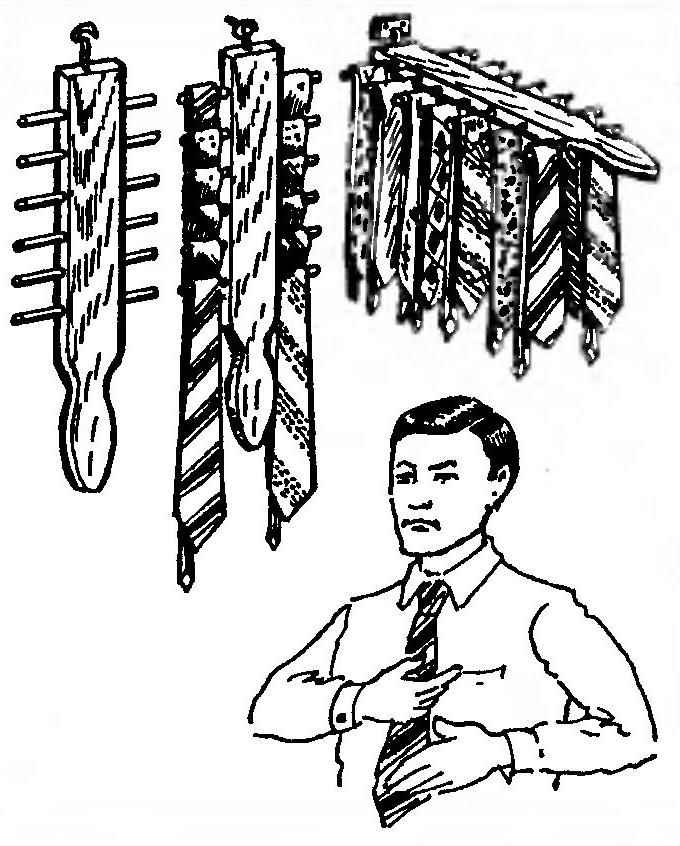 For suits and dresses, shirts and blouses, even pants and skirts in the wardrobe find appropriate hangers. But the smaller accessories such as ties, kerchiefs and scarves are usually stored simply on the shelves, feet, which is not very convenient.
But for them it is easy to make a universal hanger made of wooden planks shaped or hammered with nails-"shoulders-kami", which neatly fit all the mentioned accessories.
Recommend to read
THE SEA IS CLEAN
In recent decades, the pollution and poisoning of the waters of the World ocean reached unprecedented proportions and has increased so much that there is an urgent need in creation of...
HANDLE-CAPACITOR
From used electrolytic capacitor K50-6 you can make the switch knob for the radio. It is necessary to free the glass of the capacitor from the electrolyte, but instead pour epoxy glue....