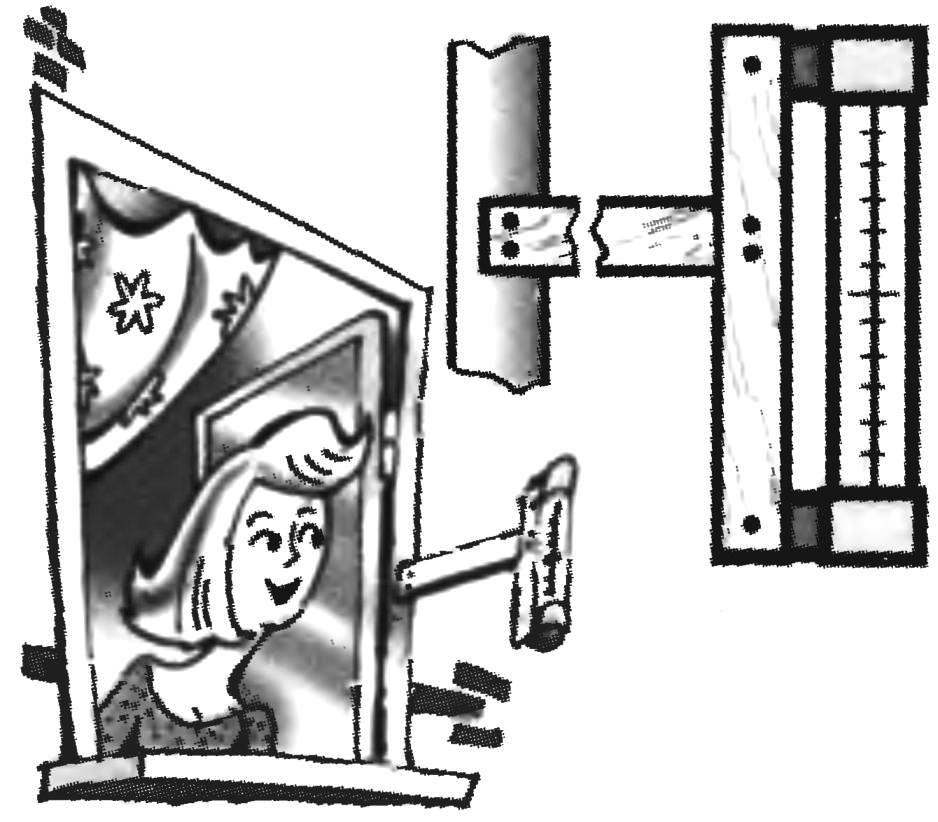 Now appeared in the sale of electronic thermometers showing both the temperature in the room and outside the window, and very accurately thanks to the spaced sensors. However, ordinary side window thermometer will be more accurate if to distance him from the window with a simple bracket made of two wooden slats.
Recommend to read
SO AS NOT TO INTERFERE
How in the large or small basins, so they are all occupying the limited space of the bathroom. Three hook driven into the wall above the bath, will solve the problem — they will serve as...
THE "RIGHT" THERMOMETER
Even located directly on the Sunny side of the street a thermometer will correctly show the exterior temperature, without distortion from self heating. To do this, its alcoholic part,...