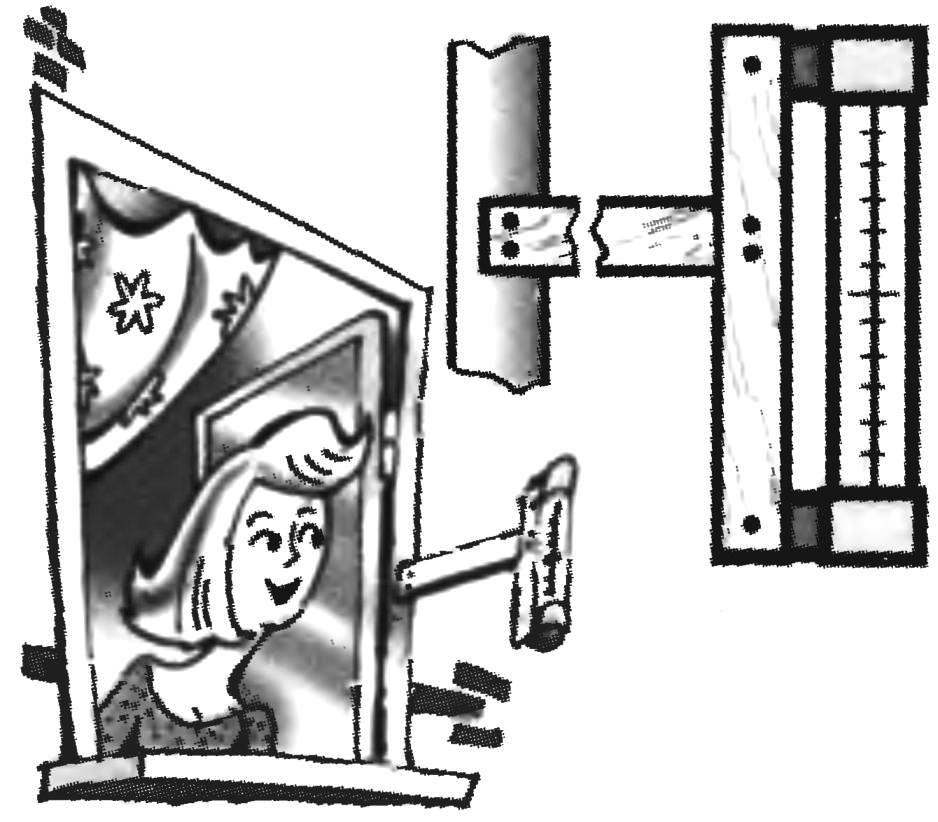 Now appeared in the sale of electronic thermometers showing both the temperature in the room and outside the window, and very accurately thanks to the spaced sensors. However, ordinary side window thermometer will be more accurate if to distance him from the window with a simple bracket made of two wooden slats.
Recommend to read
PAINTING ALUMINUM PANELS
Any front panel aluminum alloy easy to decorative treatment. For example, after drilling holes in them you can first put these parts can be anodized, and then painted. Both processes...
THOUGH STABBING THOUGH OPEN
This simple device, although simple, are quite versatile. Consisting of two wooden bars with notches fastened to one end of a sturdy leather or fabric strap, it will help to prick the...