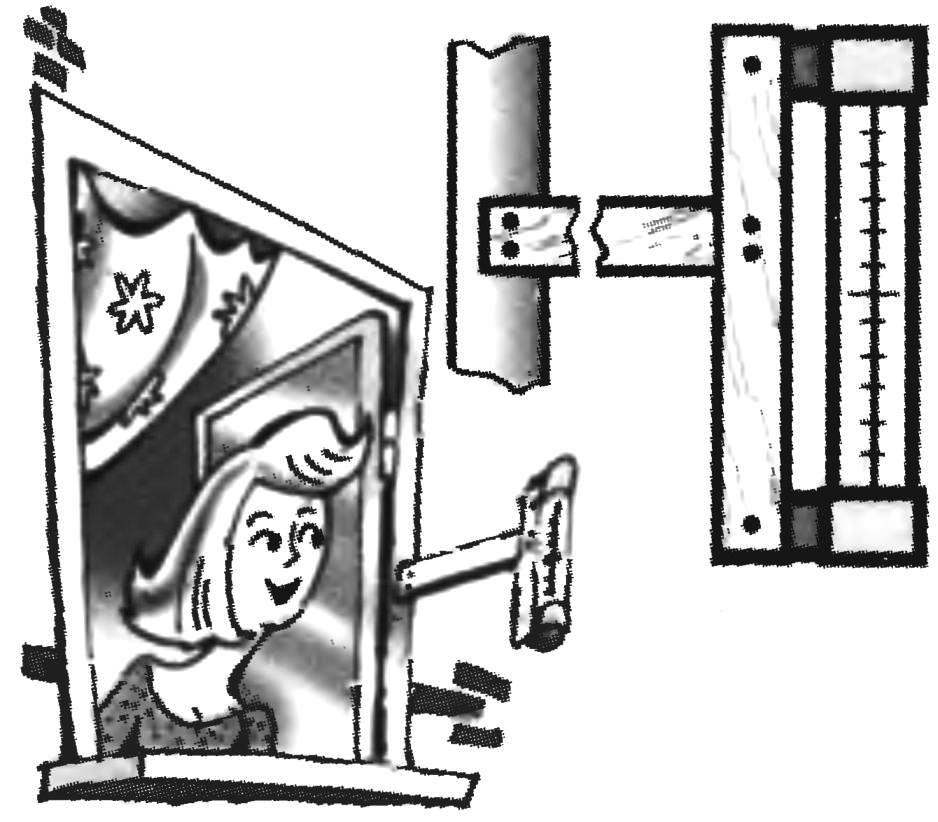 Now appeared in the sale of electronic thermometers showing both the temperature in the room and outside the window, and very accurately thanks to the spaced sensors. However, ordinary side window thermometer will be more accurate if to distance him from the window with a simple bracket made of two wooden slats.
Recommend to read
MODELIST-KONSTRUKTOR 1994-09
IN THE ROOM: Public KB "M-K": A. Linchenko. The Niva with trailer (2). Small-scale mechanization: A. Languages. Metabolomic and plowed and sawed, and drive (4). Club house masters....
"OVERTAKE, NOT CATCHING"
Composed at the end of the Second world war on Stalin's personal order long-term plan of development of the Navy (see "modelist-Konstruktor" No. 6 in 2002) were struck by its size. It is...