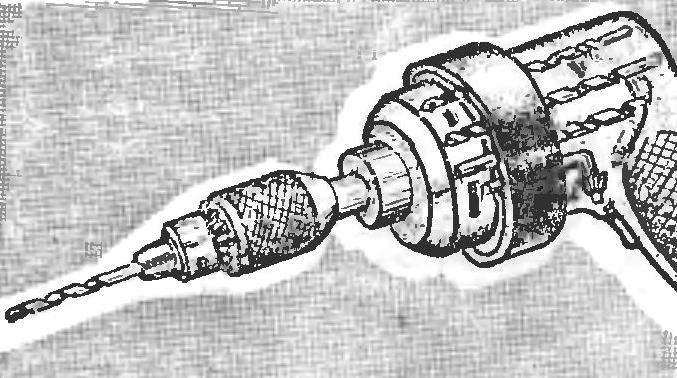 Than a good hand drill is convenient to operate in tight spaces. But needed a drill of a different size or required stronger tightening Chuck, and have to return to the tool shelf… isn't it better to fix any of the drills and the key to the Chuck directly into drill? To do this, from car or motomeru cut two rubber rings and worn on the body one by one. The outer ring securely hold small tool at any position drills, and the inside will protect the coating from damage.
A. ELKIN, G. Shadrinsk, Kurgan.
Recommend to read
Insurance for drill
Drill chuck, in particular manual, is not always able to keep the drill from turning when machining hard metals or release of the cutting edges of metal. It solves the problem of the...
HAMMER IN THE MAIL
Of all the impact tools — an axe, a sledgehammer, a pick, and others more in the process suffers hammer: slip a large nail or chisel is not lost on its wooden handle. To protect her from...