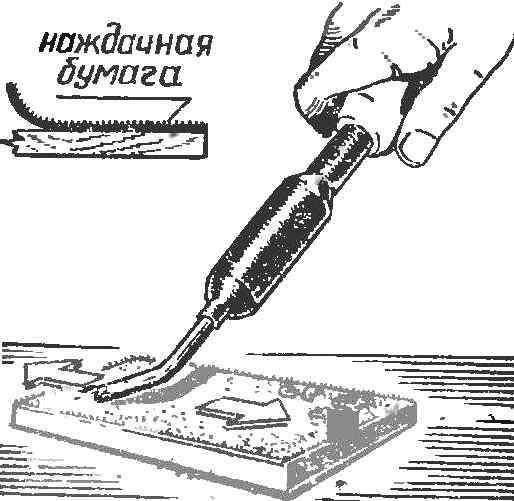 Sandpaper glued to the plate, to help clean the soldering tip on the scale and layers of soot. And put on the skin of the pieces of tin and rosin help both obludit sting.
Y. Zhdanov
Recommend to read
LIGHT TANK T-70
In October 1941, it became clear that the new light tank T-60, serial production of which began earlier this month, almost useless on the battlefield, His armor freely fought all...
SPINNING WHEEL, BUT NOT GRANDMA
Times of shortage, it would seem, were but a grandmother for her grandchildren the old-fashioned way tend to knit warm clothes, especially socks and mittens. The best material for these...