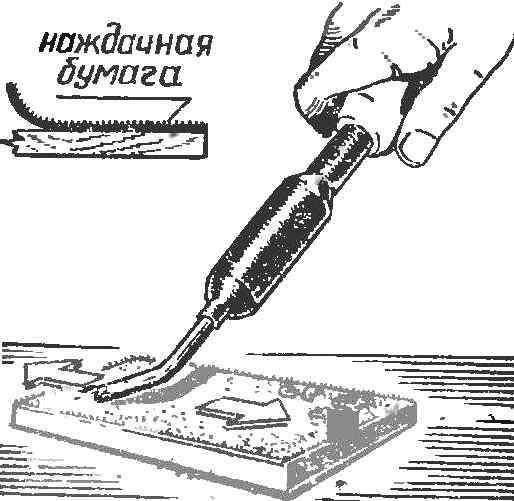 Sandpaper glued to the plate, to help clean the soldering tip on the scale and layers of soot. And put on the skin of the pieces of tin and rosin help both obludit sting.
Y. Zhdanov
Recommend to read
IF YOU HAVE A RUNNY NOSE…
In this case doctors usually recommend to warm up the area of nose and the bridge of the nose with bags of hot sand or a medical reflector. But here's the problem: the bag has to hold...
IT IS A PRACTICAL
Strict, rigid form of objects that surround us, evoke nostalgic memories of old times, when mass production did not exist, and each a "serial" product was manufactured individually,...