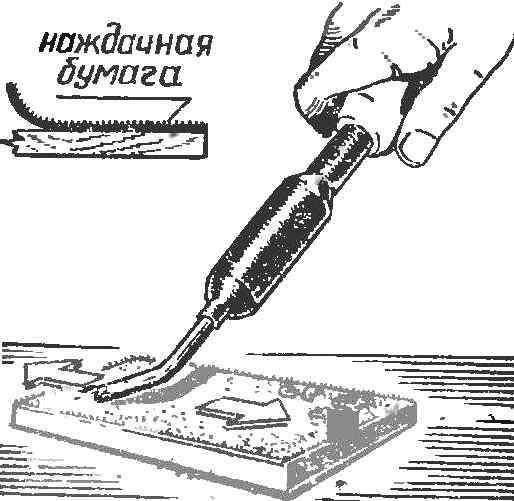 Sandpaper glued to the plate, to help clean the soldering tip on the scale and layers of soot. And put on the skin of the pieces of tin and rosin help both obludit sting.
Y. Zhdanov
Recommend to read
COUNTRY FURNITURE…
More and more citizens spend the summer months in the countryside, purchasing a gardens or as garden — houses in the villages. How to equip a garden house or a rustic house? What...
PULLER — SIMPLY NOWHERE
Disassembly of the front suspension nodes, rear-wheel drive automobiles requires the use of special devices. According to the recommendations given in the book V. A. Vershigora "Cars...