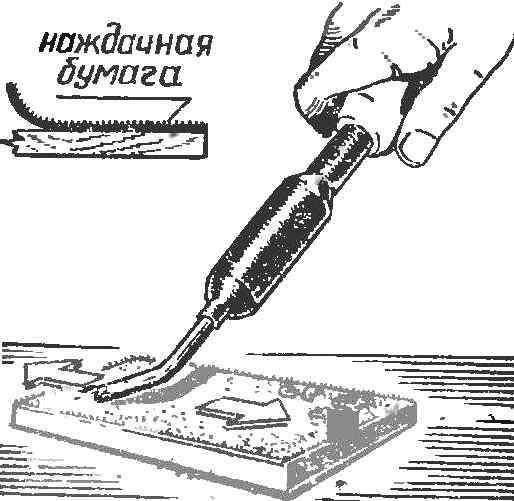 Sandpaper glued to the plate, to help clean the soldering tip on the scale and layers of soot. And put on the skin of the pieces of tin and rosin help both obludit sting.
Y. Zhdanov
Recommend to read
CAP VS SAWDUST
When drilling holes in the ceiling sawdust get in your eyes, that interfere. To avoid this, put the drill bit on the cap of the cream or shampoo.
AND SKINLESS…
will be able to clean up the edge viersprong wooden or plastic blanks, if you use this device. A Stripping KNIFE is easy to make from an old saw blade, selecting, using a bench grinder...