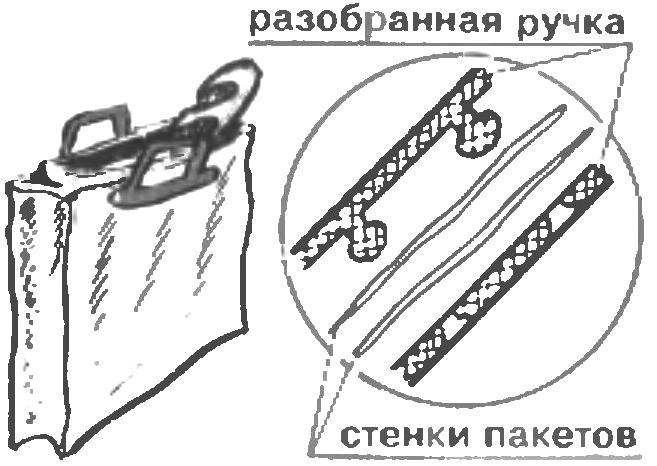 All good large plastic bags with plastic finger grips and obesitya, and designed for a solid cargo. It is a pity that in places with thorns puncture strength is reduced — often this is where bags and torn. However, if you put one package in another, affixing one pair of handles that double the strength of such bags will also be doubled.
.DEBT, And t a R s K, Saratov region.
Recommend to read
STEP INTO A NEW CLASS
For the last four years on the initiative of the heads of model aircraft clubs in the town of Zheleznodorozhny in the Moscow region competitions school students in the new class of...
PROTECTS TUBE
In radio and electrical appliances are often the wire is passed in a hole made in the sheet metal. Sharp edges can break the insulation and cause a short circuit. Therefore, usually in...