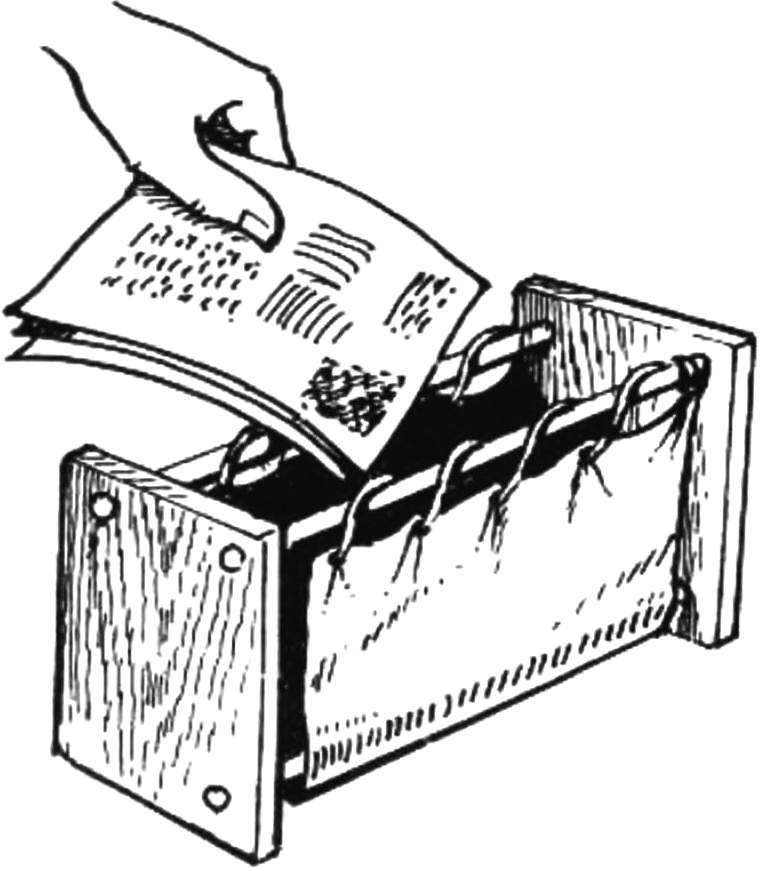 Keep Newspapers and magazines in a pile is inconvenient. Make this table a shelf of two wooden stands and wooden cross rods, which pressurewe soft cloth (or leatherette) to the panel in a kind of bag to keep in her periodicals and to use it will become easier.
Recommend to read
CYBERNETIC ARBITRATOR
A variety of machines are used to evaluate sports competitions. Automatic light displays have become commonplace at hockey games and at competitions of figure skaters and boxers,...
HEATING REPAIR
Summer - the traditional time of repair of apartments. Usually we limit ourselves to upgrade the ceiling, woodwork and walls. But sometimes comes the turn of the sexes is well roofed,...