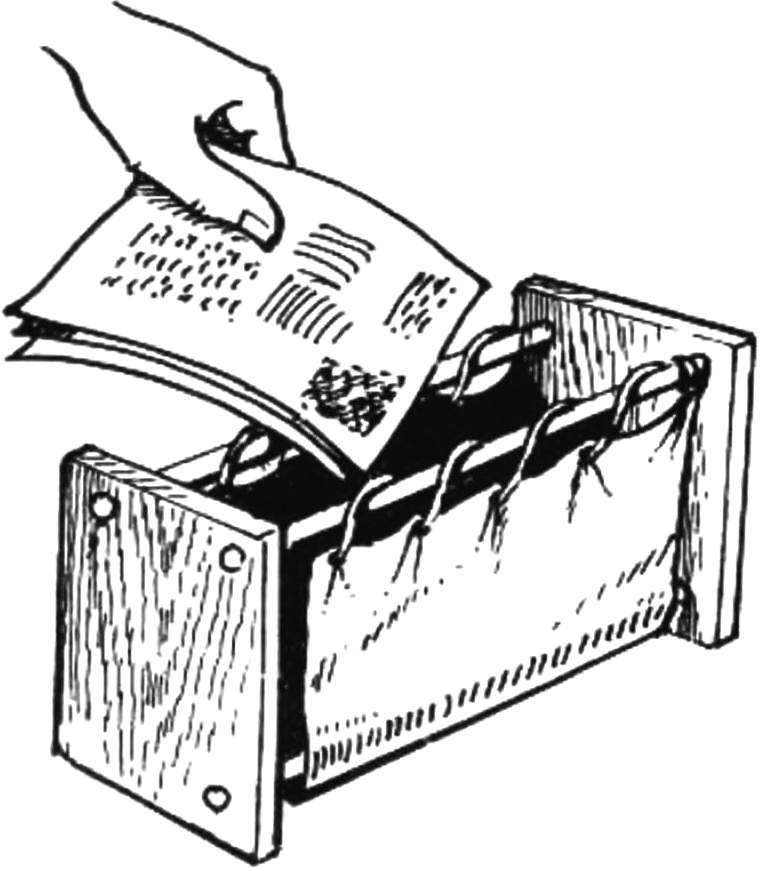 Keep Newspapers and magazines in a pile is inconvenient. Make this table a shelf of two wooden stands and wooden cross rods, which pressurewe soft cloth (or leatherette) to the panel in a kind of bag to keep in her periodicals and to use it will become easier.
Recommend to read
GLUE DROP BY DROP
If the Wallpaper was formed glueless bubble and this place had to be cut, use a medical bag filled with glue (casein, PVA, etc.), it will help to inject it directly into the slot. Now...
TRIANGLE TRUCK
If you don't have a truck to transport the suitcase, it can be easy to make it on their own. To a wooden plank (15Х10Х360 mm) attach two small wheels, and the other two straps (5Х40Х630...