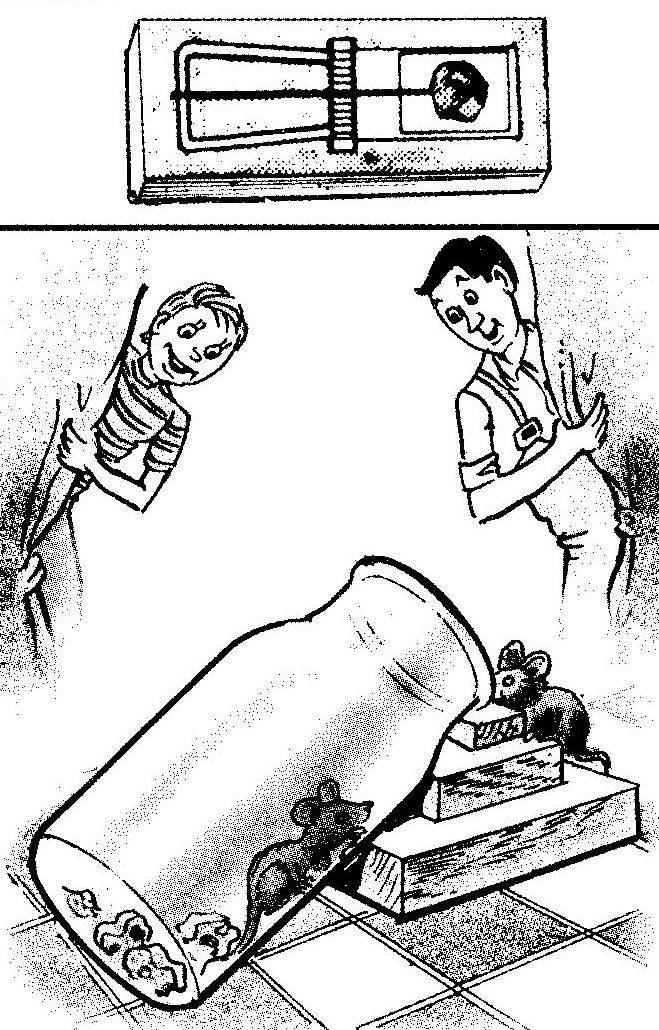 Instead of the traditional snapper trap, when it is necessary that the captured animal was alive, it is possible to use improvised means, for example, a large glass jar with a bait: over the slanted glass mouse can't get out.
Recommend to read
WHEN THE ANGLE IS NOT A PUNISHMENT
Sand the angle of the junction of the wooden parts is a handful. However, the operation is much easier and faster if use the bar, one face of which is cut down at an angle of 45°: wrap...
THE PENCIL FROM A PEN
With the active use of simple or colored pencil have to sharpen often, and he is quickly reduced to an uncomfortable size. However, the stump is still some time will, if inserted in a...