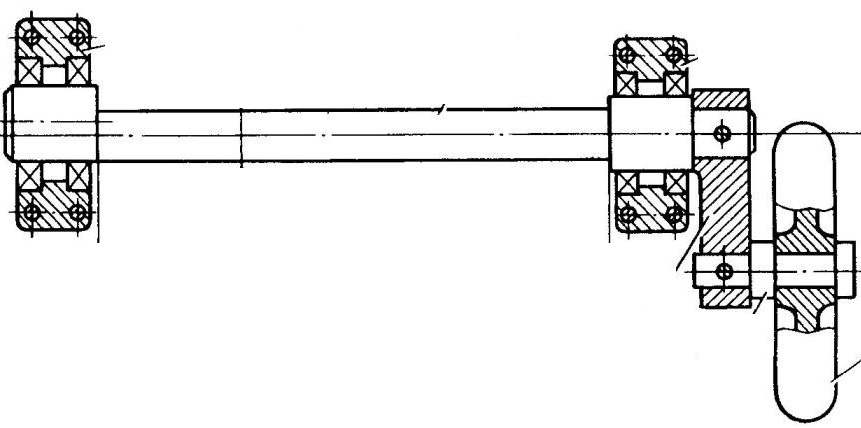 The presented design can be used in homemade vehicles (e.g., cars or velomobiles) as a torsion suspension of the wheels. The basis of her supposed domestic the invention.with. No. 184564, кл47а, 17 "torsion Spring".
The main detail of the structure is elastic element in the form of ball bearings installed in the shaft with two eccentric spaced relative to each other reference journals. The eccentricity e, the length l and the diameter d of the shaft completely determine its stiffness and strength characteristics.
How does the suspension?