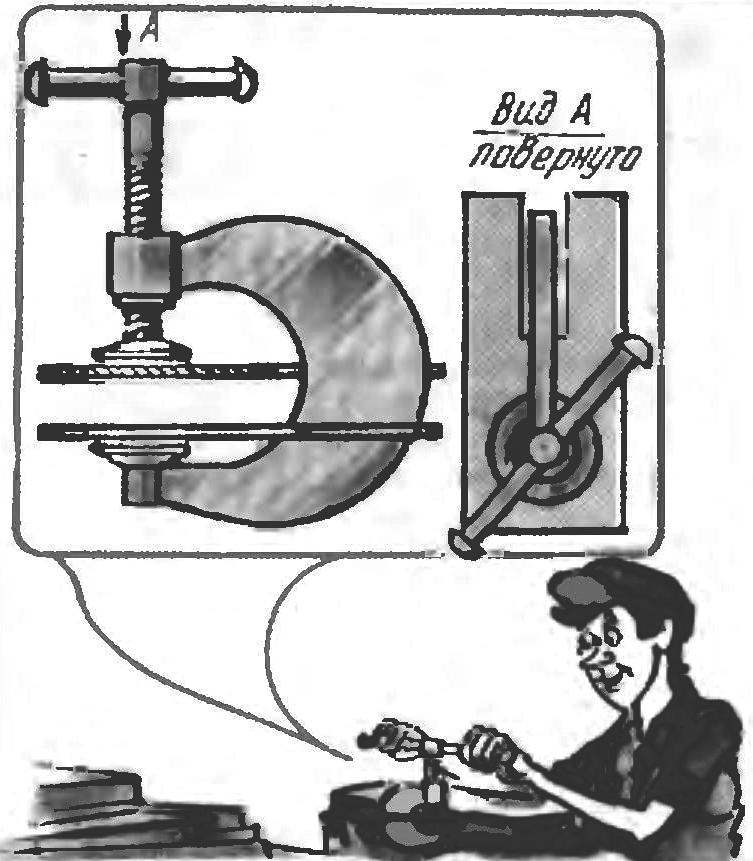 Despite the fact that the clamps clamping the Cup is loosely fitted on the axis and not rotate as you tighten, it can be rotated together with the screw, damaging the surface of the fastened parts. This will help avoid two backing plates with the slots in the ribs strubiny, which can be manufactured from aluminum and even wood.
Recommend to read
CUT "HEAVYWEIGHTS"
The eternal conflict of needs and means of their realization was particularly glaring after the start of construction of the "Washington" cruisers. Desyatitysyachnye high-speed ships are...
PROTECTIVLY ON THE SHIP
Everyone who did the ship models with the electric drive, are familiar issues associated with power supplies. Often have to upgrade the batteries, but they are not cheap. Hence the...