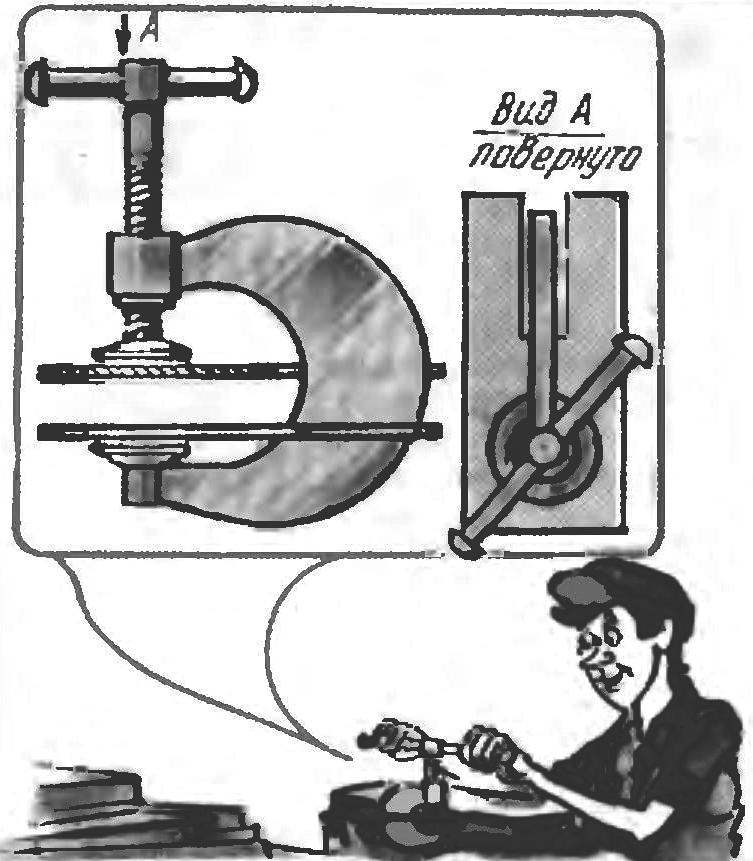 Despite the fact that the clamps clamping the Cup is loosely fitted on the axis and not rotate as you tighten, it can be rotated together with the screw, damaging the surface of the fastened parts. This will help avoid two backing plates with the slots in the ribs strubiny, which can be manufactured from aluminum and even wood.
Recommend to read
SCREW PLUS BAR…
...make a surface gauge. In the block of hard wood drilled a hole in which is screwed into the screw. Use a screwdriver to set the distance required for the application of risks.   ...
HELPS BRACE
To tightly connect the screws the two boards, you need to use the brace. From a set of versatile screwdriver select the appropriate tip and insert into the rotation in place of the...