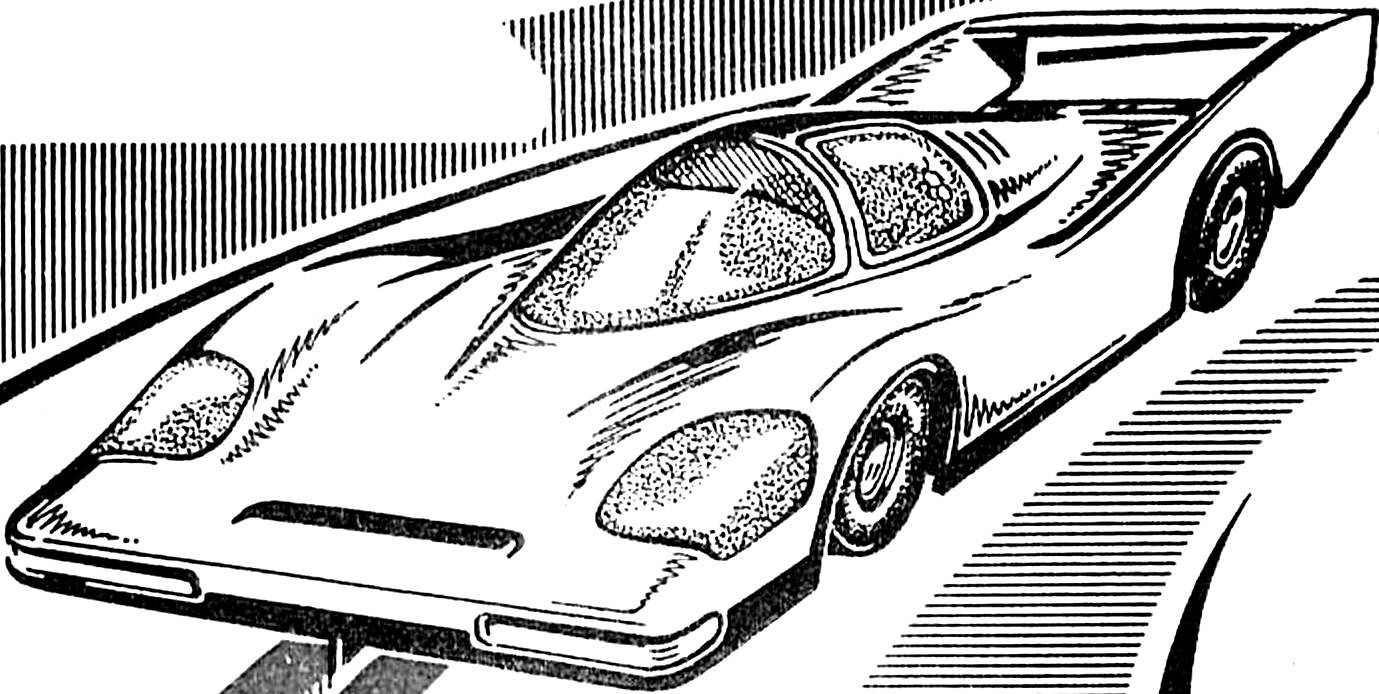 In the "M-K" (No. 11, 1990) was described by the model of the strongest tracks. However, the production of such equipment is not available to everyone and is quite expensive. And what do the athletes do not have much experience, and beginners in the club? For them it is proposed to develop a model of THE class-2 modern design, but runs out of available materials and without using complicated technologies.
The frame is cut from non-foiled fiberglass thickness 2-2,5 mm. "Ears" (cargo-balances) is made of brass or steel with a thickness of 0.8—1 mm. Pendant "ears" lutova, its structure is clear from the drawing. Longitudinal and transverse travel of the "ear" of about 1.5 mm, a vertical — about 2 mm on the outer edge and minimum at the inner edge of the rear support. Front sleeve has a diameter of 2 mm, and the rod is 1 mm.
Rear axle needs to ensure the constant engagement between the gears. This strut bearing on the gear side is done with a long bearing surface, with the front rivet extended forward from the motor shaft, which is mounted on frame with three screws with countersunk heads on the bottom. The plastic driven gear (electric shaver) rastaquouere and is joined to a disc wheel with an interference fit of 0.15—0.2 mm. wheel — turned, made of aluminum or caprolon. Tires: rear material imported beach Slippers, front — of polyurethane foam or polyethylene foam.