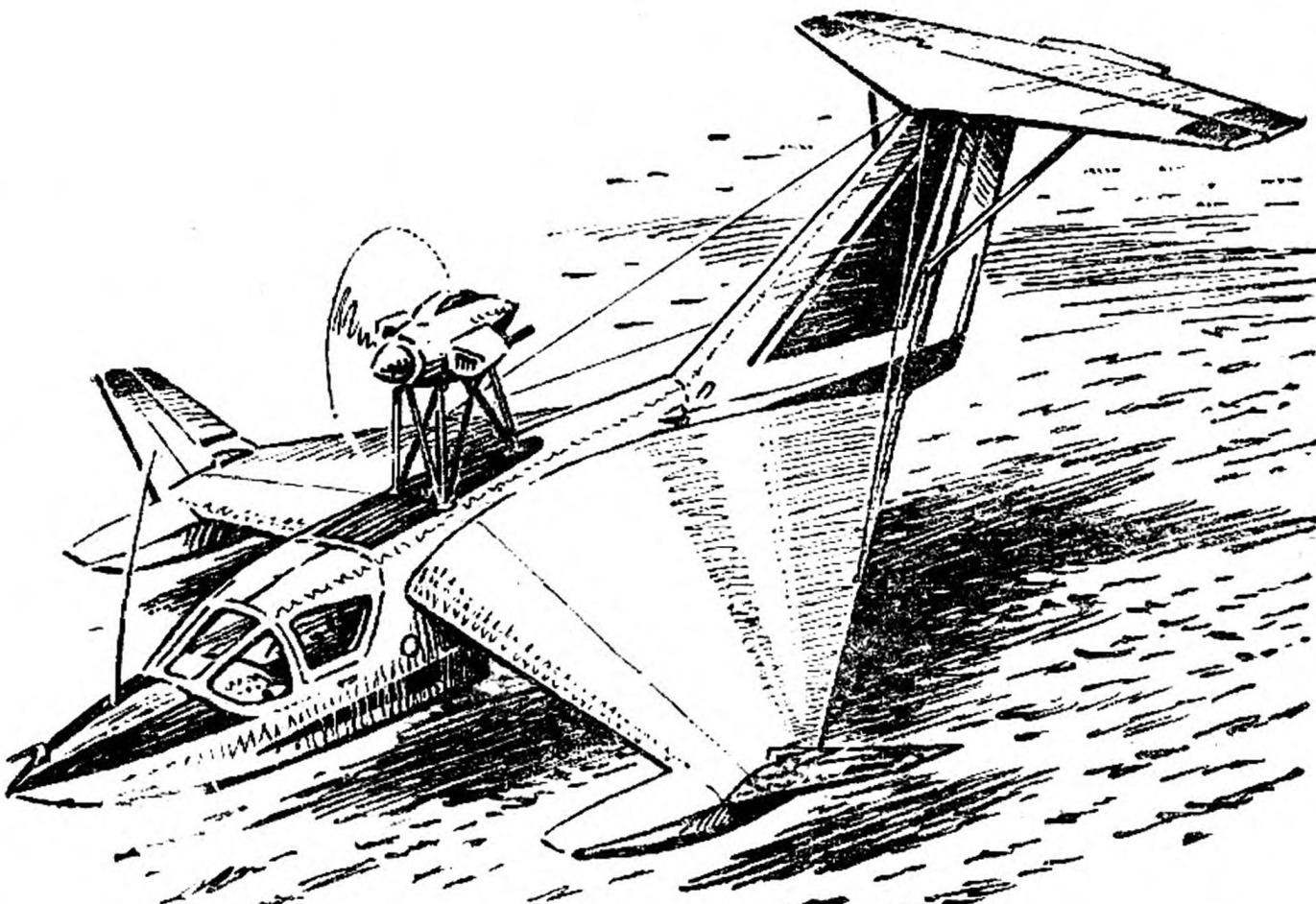 In the Soviet and foreign scientific and popular journals have repeatedly reported Nicoleta apparatus-ekranoplan, including the Soviet pilot the rescue boat amphibious ESKA-1. This car is Amateur-built successfully last cycle of flight tests, designed by Moscow engineers Gramatzki A., E. Grunin, S. Chernyavskaya, Y. Gorbenko and N. Ivanov. Flight tests were conducted by an engineer A. Gramatzki, and then the pilot Baluev A.. ESKA-1 was exhibited on one of the Central exhibitions NTTM was awarded a bronze medal VDNH USSR, and its creators — signs of the winners of the NTTM.
On theoretical foundations colouring mission and design of ESKA-1 says one of its creators, E. Grunin.
Ekranolyot history dates back to the mid 30-ies, when built hybrid aircraft, speedboats and apparatus on the air cushion. Its Creator, a Finnish engineer Thomas Cario, and is considered to be the pioneer of economichistory.
Design of the first cars, despite the external diversity and the exotic nature of the forms, did not differ refinement study. In those years there existed a coherent theory of the display flight. The projects were created on the basis of a large number of experimental data, and devices, of course, was imperfect. The stumbling block in this period and later, in the late fifties — was the problem of longitudinal stability.