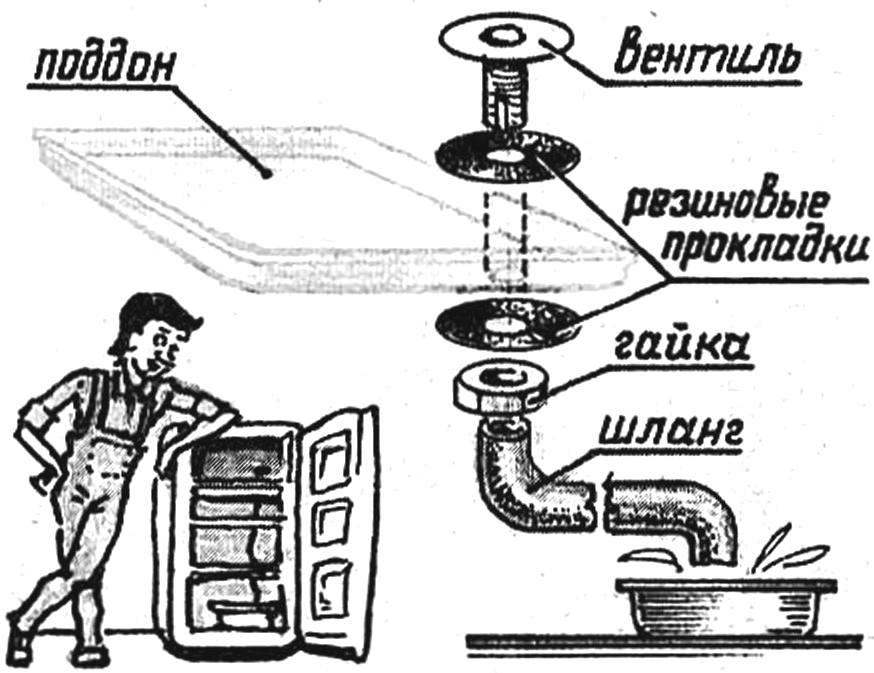 strangely enough, that's right: I'm tired of every time, defrosting the refrigerator, messing around with the water accumulating in the sump of the freezer. And made a "gutter" in it.
I drilled in one of its forward corners of the hole it put in the valve from velachery (of course, without the nipple), and it pulled a rubber tube (red health)— it has a convenient drain. Put into a tube of any vessel and do not know worries.
B. ANTONOV
Recommend to read
RACK FOR NUTS
The storage of nuts and washers, strung them on hammered nails in the Board, not new but comfortable. I use it for many years, improving it over time. Modernization refers to the fact...
ARCH APARTMENT
Interior of modern apartment became fashionable to decorate various architectural forms. These include decorative arch, installed in the openings of corridors. The construction of the...