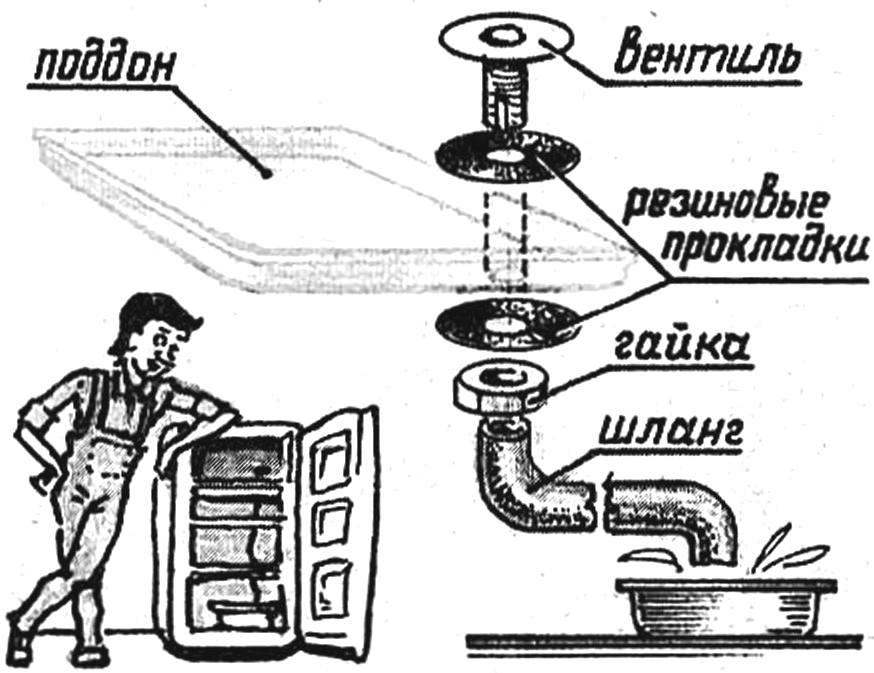 strangely enough, that's right: I'm tired of every time, defrosting the refrigerator, messing around with the water accumulating in the sump of the freezer. And made a "gutter" in it.
I drilled in one of its forward corners of the hole it put in the valve from velachery (of course, without the nipple), and it pulled a rubber tube (red health)— it has a convenient drain. Put into a tube of any vessel and do not know worries.
B. ANTONOV
Recommend to read
GLIDER WITHOUT SECRETS
"Fly higher, farther, faster!" This aircraft is the slogan became the motto of hang gliders. In our picture the glider master of sports M. B. Gokhberg. The front part of the dome is...
THE LAST "CLASSIC" AZLK
The family car "MOSKVICH-2140". The car "Moskvich" 2140 index was put into production in December 1975. Its direct predecessor is called the car "Moskvich-408", descended from the...