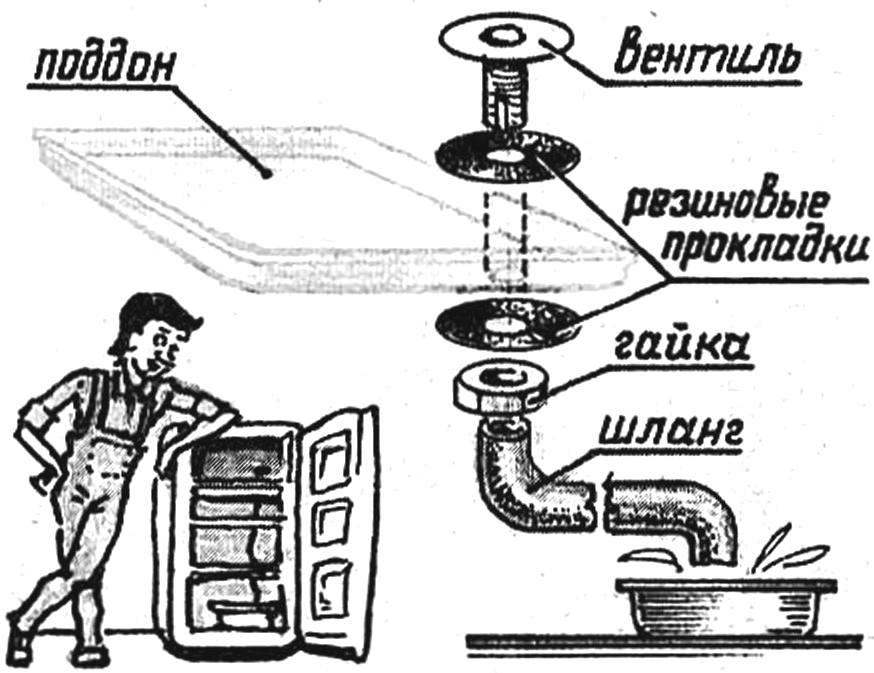 strangely enough, that's right: I'm tired of every time, defrosting the refrigerator, messing around with the water accumulating in the sump of the freezer. And made a "gutter" in it.
I drilled in one of its forward corners of the hole it put in the valve from velachery (of course, without the nipple), and it pulled a rubber tube (red health)— it has a convenient drain. Put into a tube of any vessel and do not know worries.
B. ANTONOV
Recommend to read
IF THERE IS NO AUTOMATION
Most modern refrigerators include automatic defrosting system. In the old it is not. So every time you have to wait until melt all the ice of the freezer, and periodically pour the water...
WHY WOULD AN ARTIST CURLER?
To restore the "hair" rassohnetsya brushes is possible, having moistened it with water and pulled from the handle with a rubber band. Excellent "curlers" are, in particular, of the...