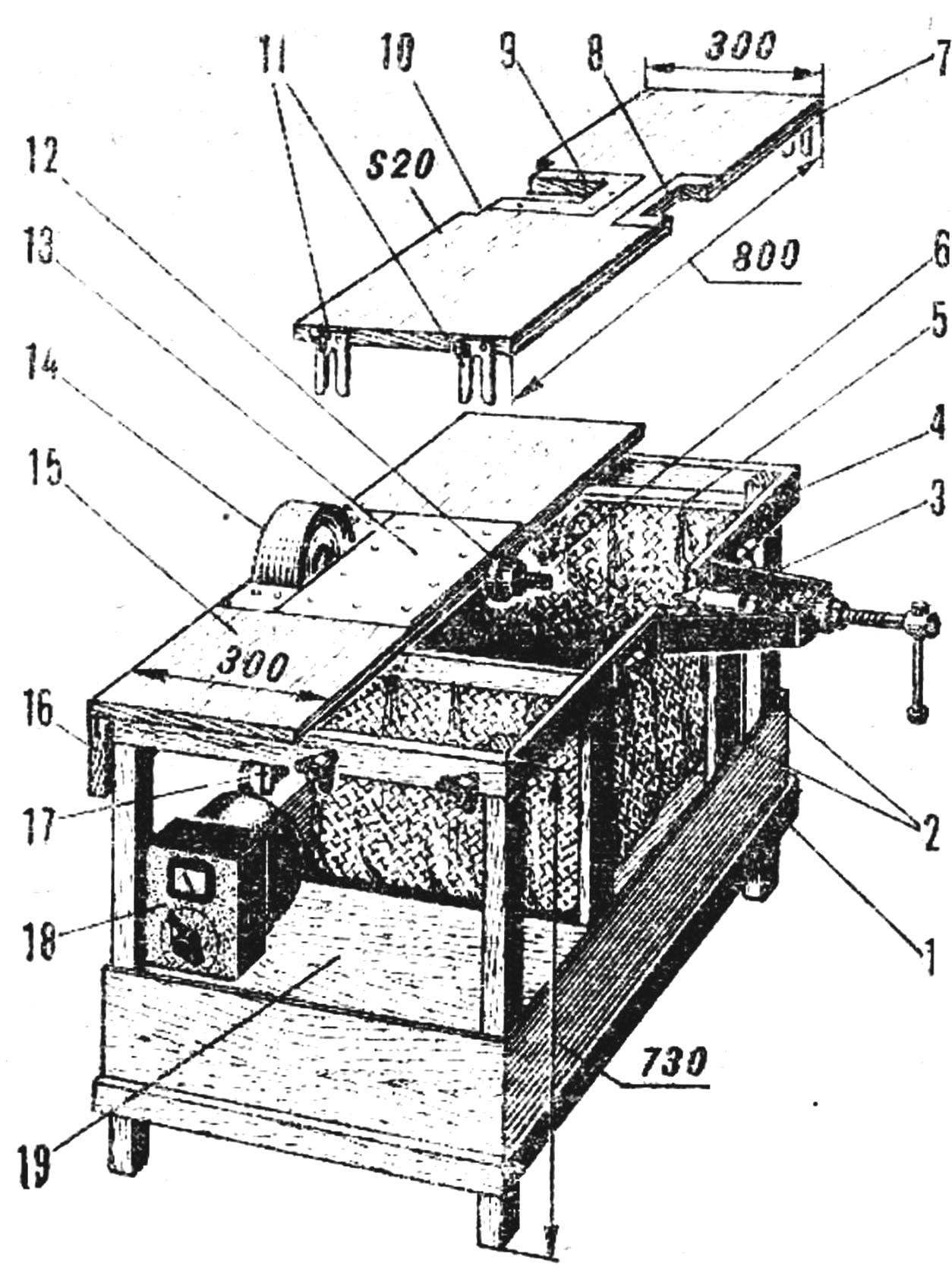 (UNIVERSAL MACHINE). Replacement of manual mechanical tools is of great importance not only in manufacturing, but in the home work of the designer-lover, embodies with wood and metal in their designs. Sometimes even the most simple fixture, primitive stanochki significantly speed up the work, facilitate it and to dramatically improve the quality of the product. That is why in recent years an increasing number of miniature machine tools for processing wood and metal, designed for hobbyists and tinkerers.
A lot of the original samples created by enthusiasts of technical creativity. One of them is a universal machine designed by the engineer I. Popov, we offer to our readers.
The machine is very simple, " the major components of detain sold in shops as spare parts to household appliances. By building such mill, you will be able to use it to perform a longitudinal and transverse sawing wood, plastics and sheet metal; planing and wood turning; milling, grinding and polishing of different materials; sharpening of cutting tools.