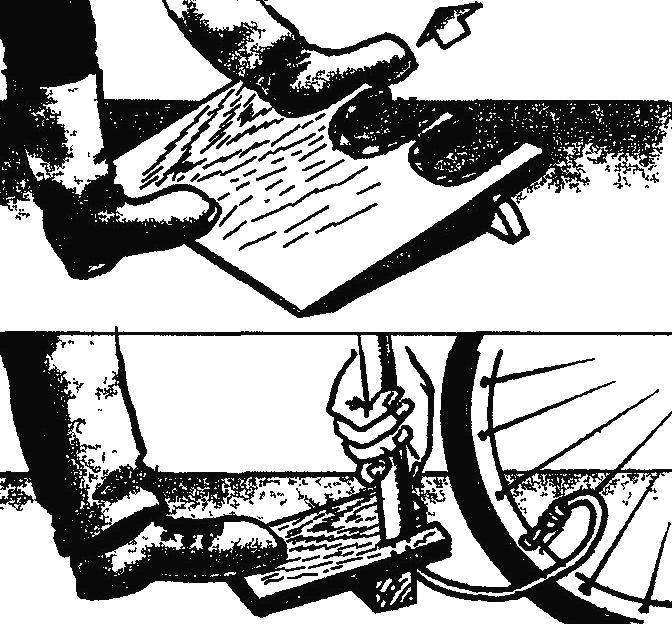 Remove the boots helps convenient device, which is a plate under the heel of the Shoe. To protect the heel from damage, sharp edges of the recesses should be rounded, sanded, and even better to glue it with a soft cloth, such as a tall tale. The device can be multiple, with various configurations of cut depending on style of shoes. A similar device can be used for inflating bike camera, as a stop for the hand pump.
Recommend to read
ANTIMASONRY INSOLES
In the proposed padded insoles for shoes is nothing new, but... To the insole not "went" the shoes, cut they have a few larger native insoles with the edge at an angle of approximately...
ON THE BICYCLE FROM THE CAR
Automotive pump, of course, performance bike, but they (if the pump is to the old bike) unequal valves, which eliminates the possibility of replacement. Small adapter to motor valve will...