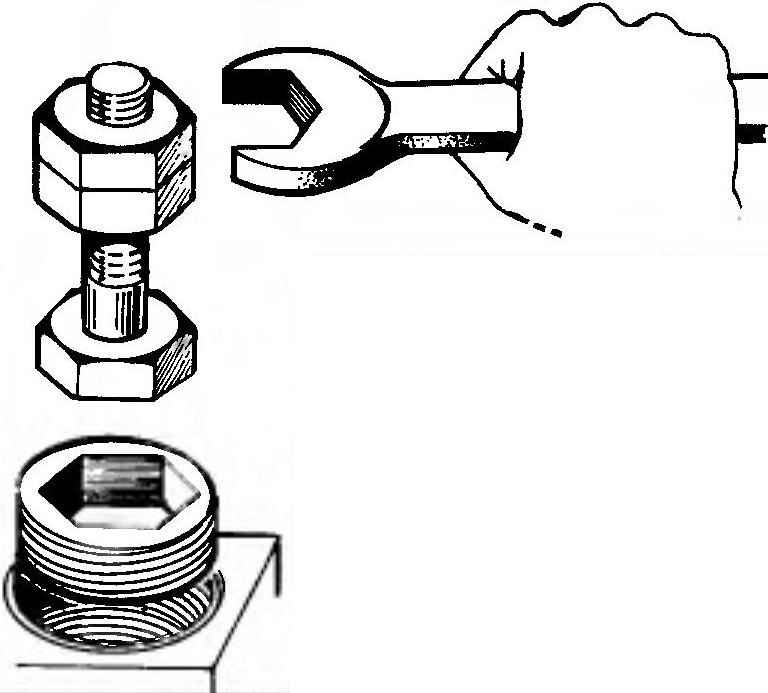 In modern household appliances, sanitary wares found a lot of threaded connection parts with hexagon sockets for the key.
If necessary to disassemble a node with such parts is not at any DIY tool in the Arsenal of the right hexagon. But the bolt and the corresponding socket and a pair of nuts to it will be found always something they can use. The bolt should be screwed first one nut, then securely lock it and the other to insert the bolt head into the slot. To wrap details the key must be applied to the upper (outer) nut and loosening on the bottom.
Recommend to read
Candle-impromptu
It took a long warm-up fine detail, but what? Matches? Do not impossible to satiate, and uncomfortable, and the candle was not at hand. Rescued, as always in such cases, the savvy....
SANDING PAD
When grinding surfaces usually use bars wrapped around or nailed sandpaper. It is impractical, often have to throw away the pieces with a wide, completely untouched edges. We offer...