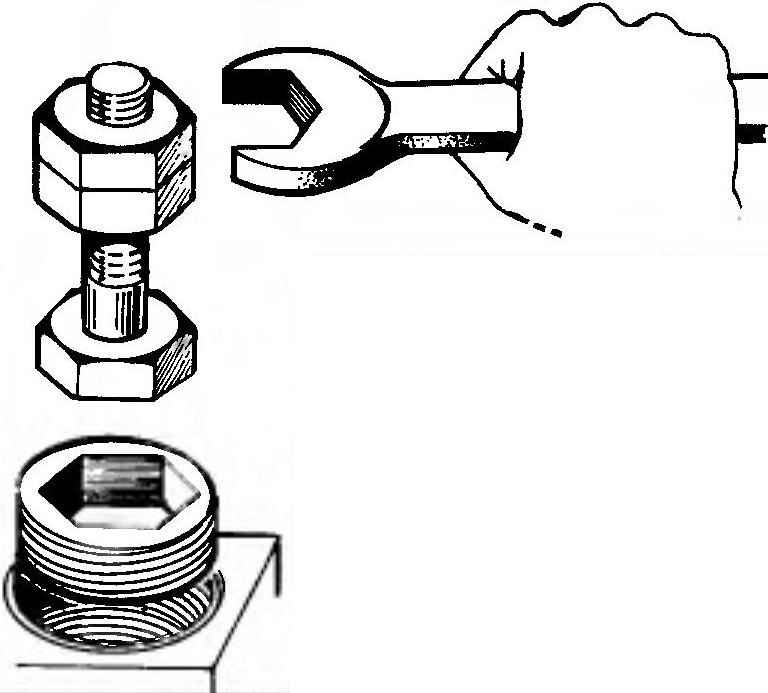 In modern household appliances, sanitary wares found a lot of threaded connection parts with hexagon sockets for the key.
If necessary to disassemble a node with such parts is not at any DIY tool in the Arsenal of the right hexagon. But the bolt and the corresponding socket and a pair of nuts to it will be found always something they can use. The bolt should be screwed first one nut, then securely lock it and the other to insert the bolt head into the slot. To wrap details the key must be applied to the upper (outer) nut and loosening on the bottom.
Recommend to read
THE BOLT CAP
Under certain operating conditions (e.g., vibration) threaded connections progressively'm quite unhinged by it. To avoid this, do not have to screw the lock nut: its role can play and a...
CLAMP IN SIZE
If you need a clamp of a certain size, it can be made from what is at hand: steel rod, strip, angle or profile. Making them need the bracket, drill holes in it and threaded (or welded...