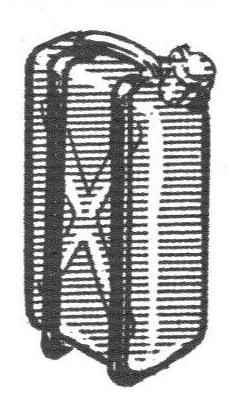 Experienced motorists have long noticed that the cans often "hidatsa" at the bottom corners. To extend the life of canisters, it is recommended to tie the box by rubber bands cut, for example, old car cameras.
Recommend to read
AND SCREW
Wooden parts are often connected by screws. However, this connection is not always acceptable if you are dealing with blanks, for example made of chipboard, which in this case pipetted...
PLIERS WITH SPRING
Work with pliers, side cutters or other similar tools will be significantly easier if the plastic knob to insert a spring made of cut steel wire with a length of about 150 mm.