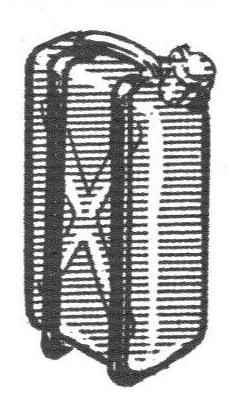 Experienced motorists have long noticed that the cans often "hidatsa" at the bottom corners. To extend the life of canisters, it is recommended to tie the box by rubber bands cut, for example, old car cameras.
Recommend to read
HELP CROCODILE
If the crocodile clip soldered to the curved steel rod with a handle from a file, you will get rid of the inconveniences associated with driving in small nails.
INSTEAD OF CATERPILLARS — AUGER
Every year more and more intensive is the development of remote areas of the country that holds in its bosom untold wealth, so necessary to the national economy. Finding these hiding...