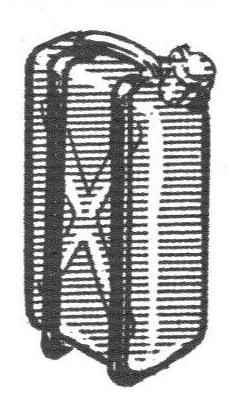 Experienced motorists have long noticed that the cans often "hidatsa" at the bottom corners. To extend the life of canisters, it is recommended to tie the box by rubber bands cut, for example, old car cameras.
Recommend to read
TOOL FROM …POTATOES
Putty cracks or grooves ka smooth surface is not so hard; another thing — neatly repaired with mastic seam in the corner joint. If this case was not a rubber spatula appropriate form,...
THE CLIP BANDAGE
I saw in the hospital, as the nurse deftly fastened on me the bandage from the bandage: as usual, tying the cut end of the tape, and using some staples. Considered and marveled at the...