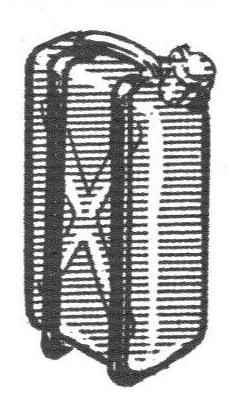 Experienced motorists have long noticed that the cans often "hidatsa" at the bottom corners. To extend the life of canisters, it is recommended to tie the box by rubber bands cut, for example, old car cameras.
Recommend to read
"ROCKETPLANE-86"
Model of champion of the USSR in 1986 in the class S4B V. Lunichkina is the result of work on improvement of the gliders with a flexible slat. Speaking with such devices, the Kazakh...
INSOLE FOR SKI…
In the simplest ski attachment over time become loose and start to come unscrewed screws. This can be avoided in the following way. Need to cut out of the walls of the plastic canister...