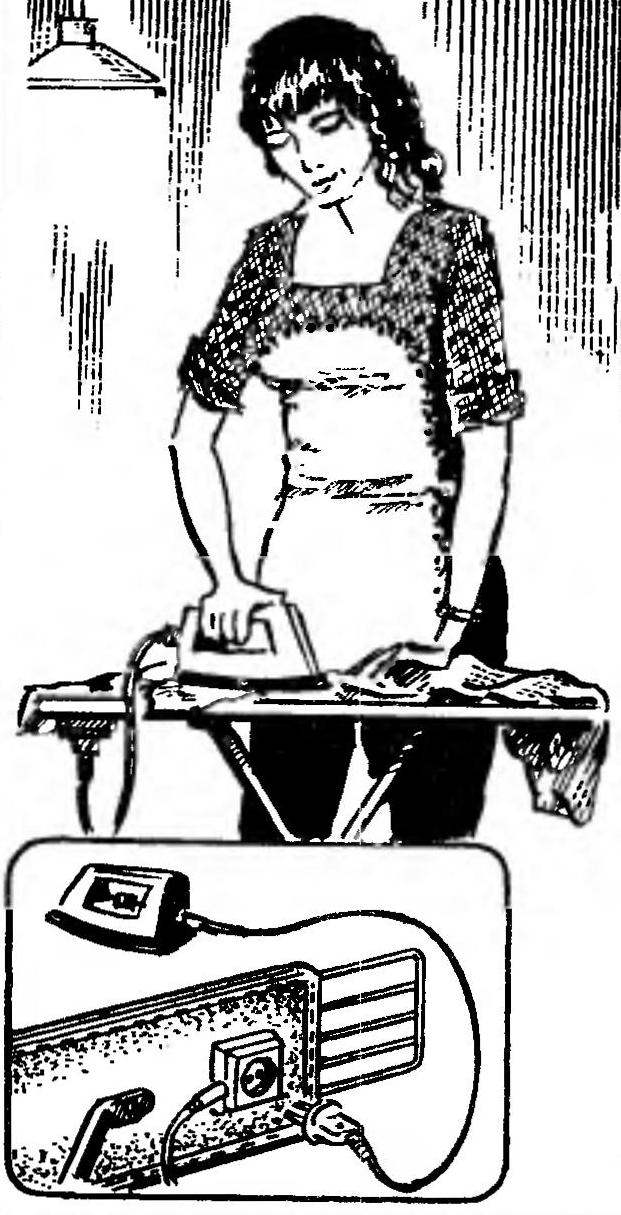 The iron cord when Ironing linen constantly thwarted, trying to get his hot soles. However, if you make a special extension cord, the socket of which to attach under the Ironing Board, the above-mentioned inconveniences as usual: connect the cord from the bottom of the Board causes him to be constantly lowered over the edge of the Board.
Recommend to read
ELECTRODISCO?
No, just securing the bottom of the Ironing Board extension socket, you can remove the wire from under the feet to ensure additional comfort and to comply with the rules technici security.
CAREFUL REFILLING
Water from the aquarium gradually evaporates, and it is necessary periodically to refill. In order from the bottom rose the disturbed dregs, has a witty way neat topping. The amount of...