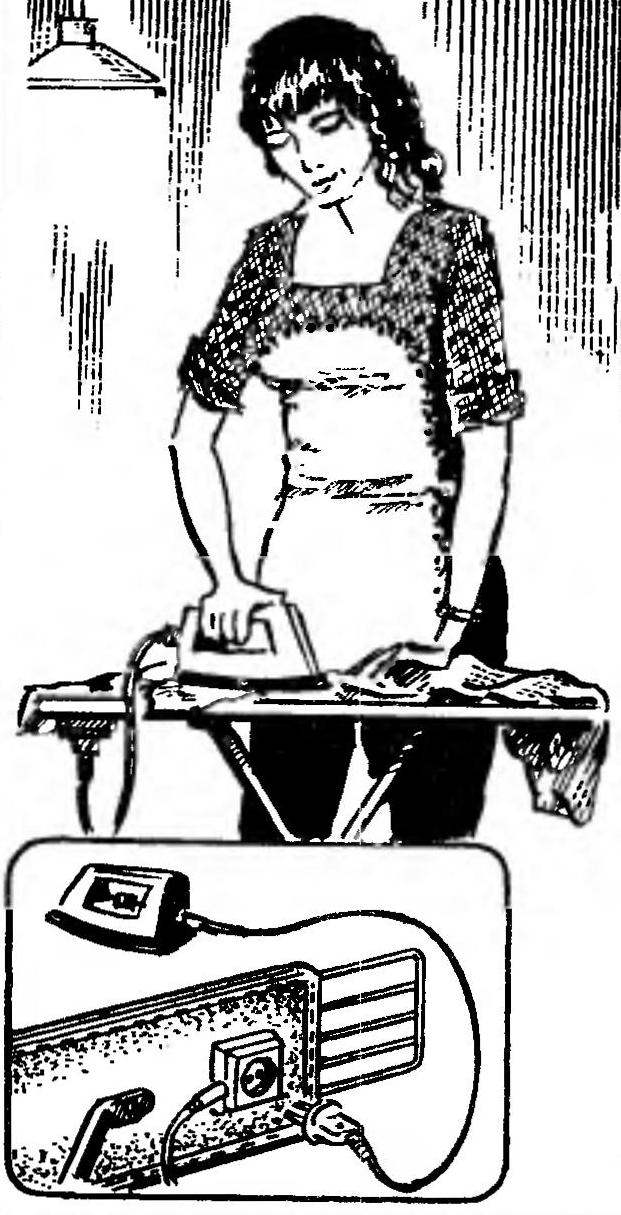 The iron cord when Ironing linen constantly thwarted, trying to get his hot soles. However, if you make a special extension cord, the socket of which to attach under the Ironing Board, the above-mentioned inconveniences as usual: connect the cord from the bottom of the Board causes him to be constantly lowered over the edge of the Board.
Recommend to read
MINI JEEP "PONY"
It just so happened that the car in our country is becoming less of a means of transportation and all more luxury. Accessibility for a person of average wealth — not a speculator, not a...
HANGING BOOKCASE
Decoration for any hallway or hall will be suspended shelves, which is easy to manufacture from a few shelves of any size, nylon cord and aluminum tubes of small cross section. Shelves...