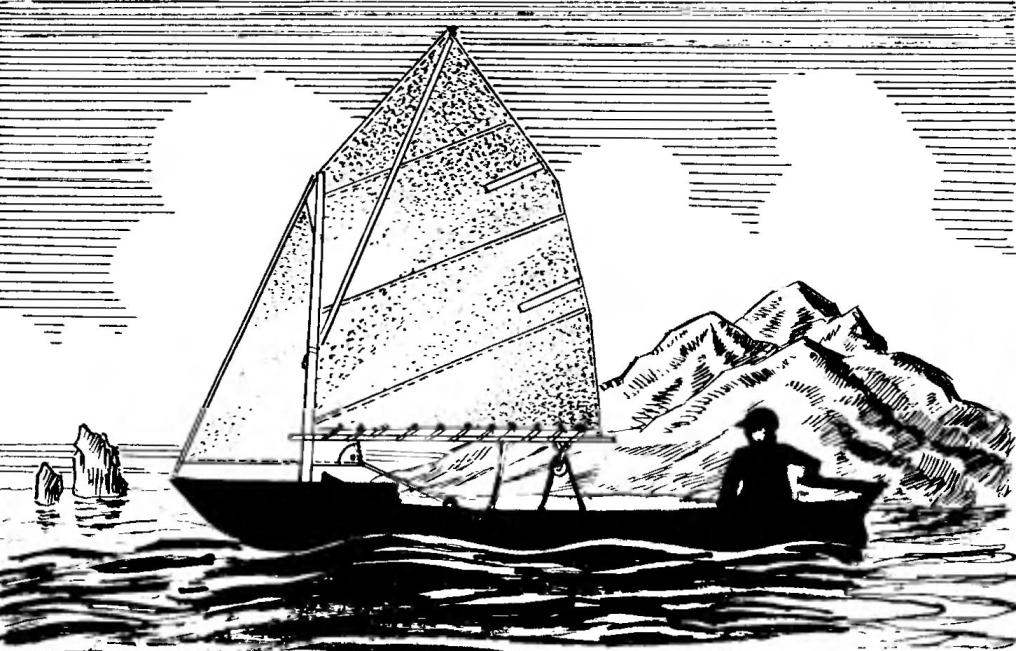 Those who live near the water, the boat is as necessary as for other bike or car. Of course, experienced shipbuilders-fans are unlikely to descend to the boat, we want to bring to your attention, but for beginners shipbuilders design of this boat is what you need. It is simple, technological, besides allows on the basis of one case to build a row boat, and a sailboat.Before you start building housing on a large sheet of plywood it is necessary to draw Plaz — at least, to portray the theoretical section of the housing.
The construction of the building begins with manufacture and Assembly of frames of pine sticks section 100×25 mm plywood thickness 6-8 mm. Docking frames produce section, with epoxy or casein glue. The joints are fixed by galvanized steel or brass screws. Technological crossmember are installed on the frames also overlapping and attached only with nails.
The frame Assembly begins with the manufacture of the pile is a rectangular frame made of wooden bars section 100×50 mm. Below the frame of the boat turned out strictly symmetrical, the axis of the pile pull a nylon line that help to combine the axis of symmetry of the frames with the diametrical plane of the future corps. The frames fixed to the bench by nails and in addition fix a rail-brace, ensuring perpendicularity of the plane of the frame to the plane of the bench.