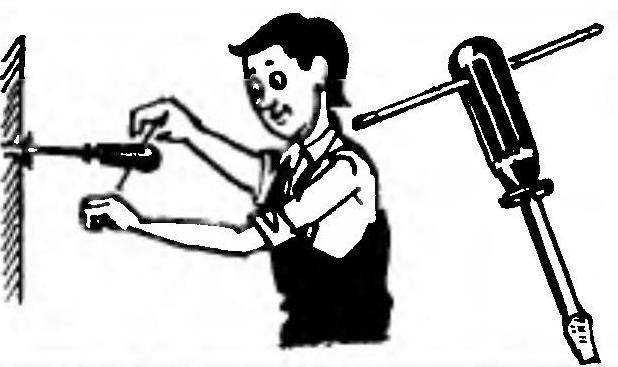 The old "stuck" or rusty screws and hard screws unscrewed in the usual screwdriver. But enough to drill in the handle hole and insert the metal shaft so the knob will be able to remove any "resistant" fasteners.
Recommend to read
AND DUST IS NOT TERRIBLE
Dust and dirt is, perhaps, the main enemies of nodes of the bike. Particularly affected by these uninvited abrasives bearings of the carriage. To significantly increase sroi their...
TIERED TOOL KIT
The most common variant of a tool box like the pros, and Amateurs tinkering — usually just a wooden box with carrying handle. Respectively, and its contents, as a rule, is what is called...