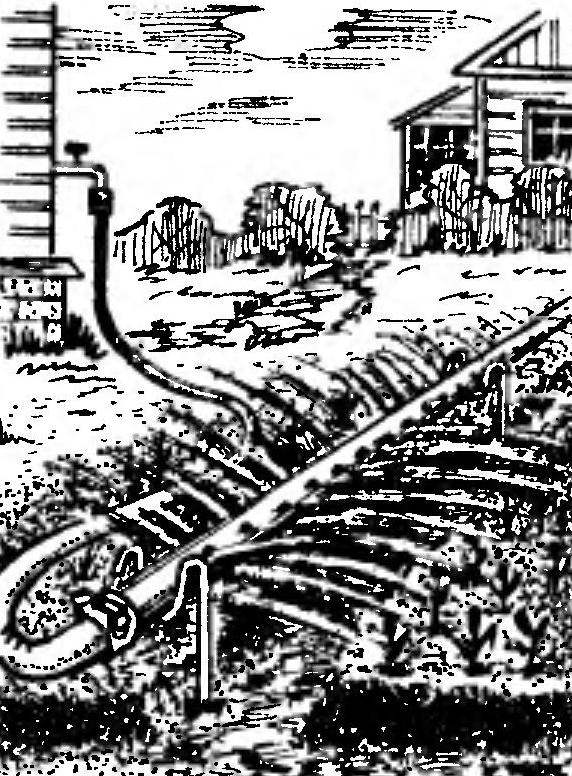 Of course, it is easy to fill from the tap the watering can and watered the garden; even easier to use the hose with an appropriate nozzle.
And can be equipped between the beds of a system of simultaneous irrigation from a large square hold light portable racks-pegs long plastic pipe in the wall which is drilled or blasted with two rows of holes, and connect it to the hose.
Recommend to read
NOT WATER, AND CLEAN
To the well-known options for self-cleaning clogged sewer pipes want to add your own, repeatedly proven in practice. I use for these purposes gofrirovannyi plastic hose, usually used for...
WICK WATERING…
Not only on vacations or long absences to the lovers of flowers will find useful hint that such a scheme of automatic irrigation of plants. In a pan set any of the stand (e.g., bricks)...