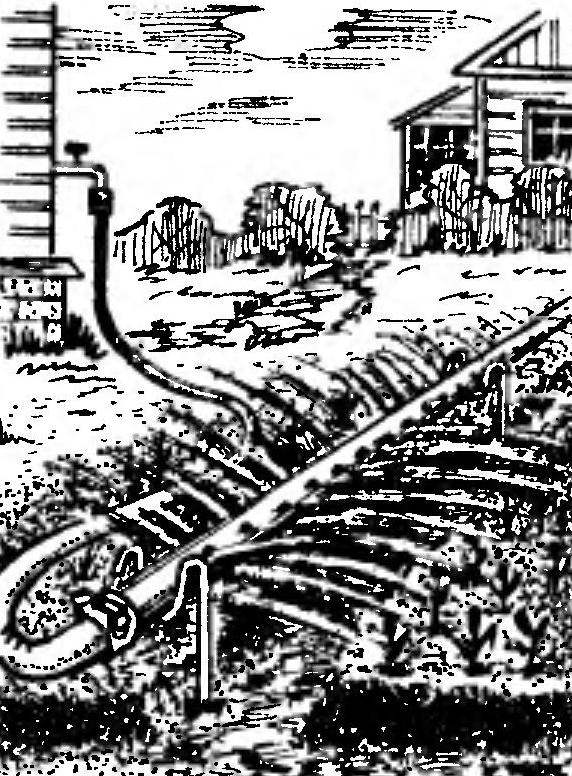 Of course, it is easy to fill from the tap the watering can and watered the garden; even easier to use the hose with an appropriate nozzle.
And can be equipped between the beds of a system of simultaneous irrigation from a large square hold light portable racks-pegs long plastic pipe in the wall which is drilled or blasted with two rows of holes, and connect it to the hose.
Recommend to read
STROLLER-TERRAIN VEHICLE
Strange, but baby strollers designed or in the summer, or only on the pavement otherwise than to explain that they are available only on wheels! I turned on "tracked": pairs of wheels,...
CASSETTE FOR DRILLS
Convenient cassette for storing drills will work if household plastic jar with a simple screw-cap or paste is processed under the dimensions for hardwood timber with pre-drilled blind...