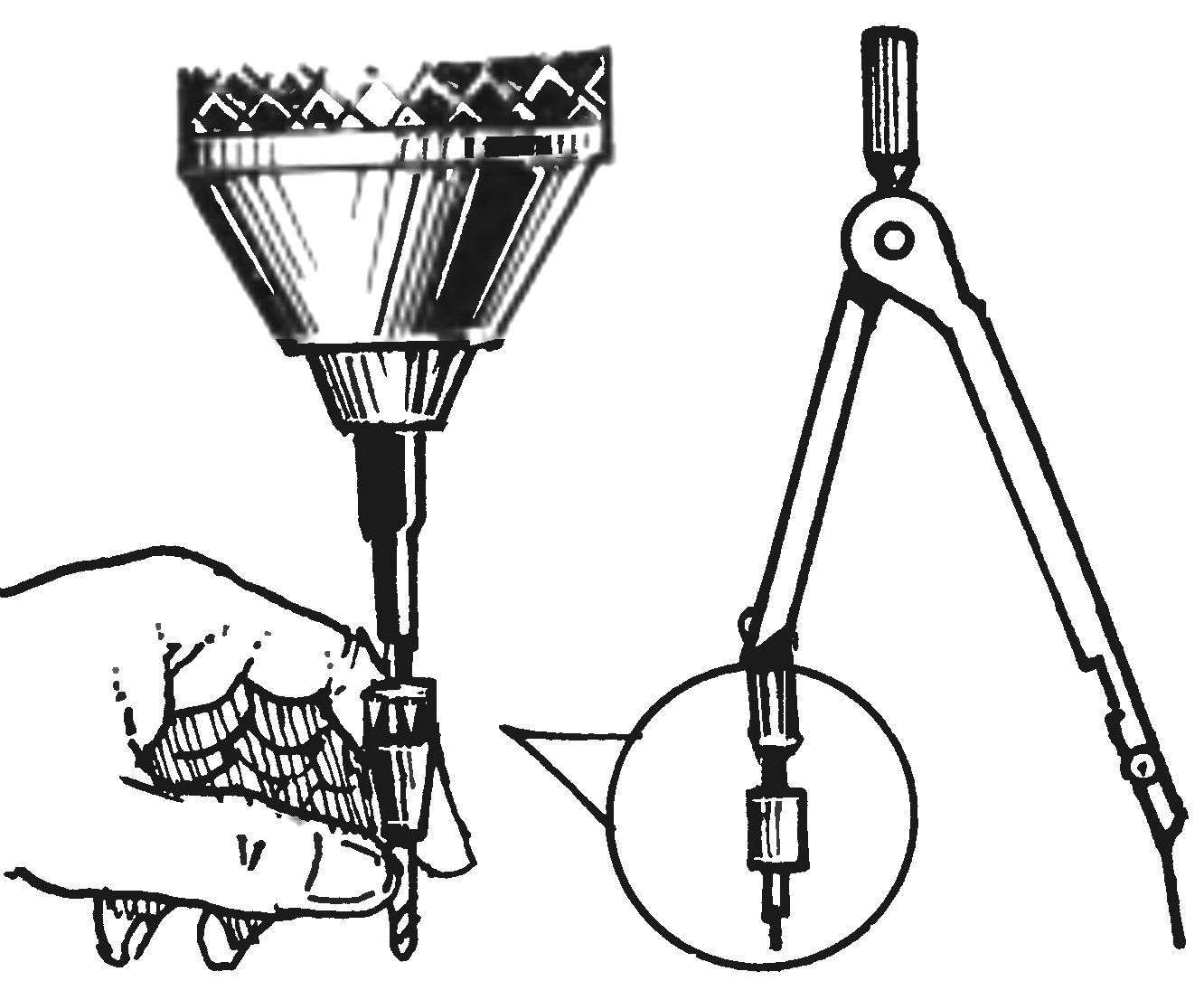 Thin drill bits are known to clamp in the Chuck of the drill difficult. However, there is a cartridge that copes with it easily — as used in the compass. That and they need to use it. Installing it in the drill and releasing of the leg of a compass, then insert it into the Chuck of a drill already is not difficult.
Recommend to read
PROTECTS TUBE
In radio and electrical appliances are often the wire is passed in a hole made in the sheet metal. Sharp edges can break the insulation and cause a short circuit. Therefore, usually in...
MODELIST-KONSTRUKTOR 1978-09
CONTENTS: The young Communist League and the scientific-technical progress: Yu. a. Bekhterev. A source of creativity (1). Organizer of technical creativity: V. Zakharov. In the name...