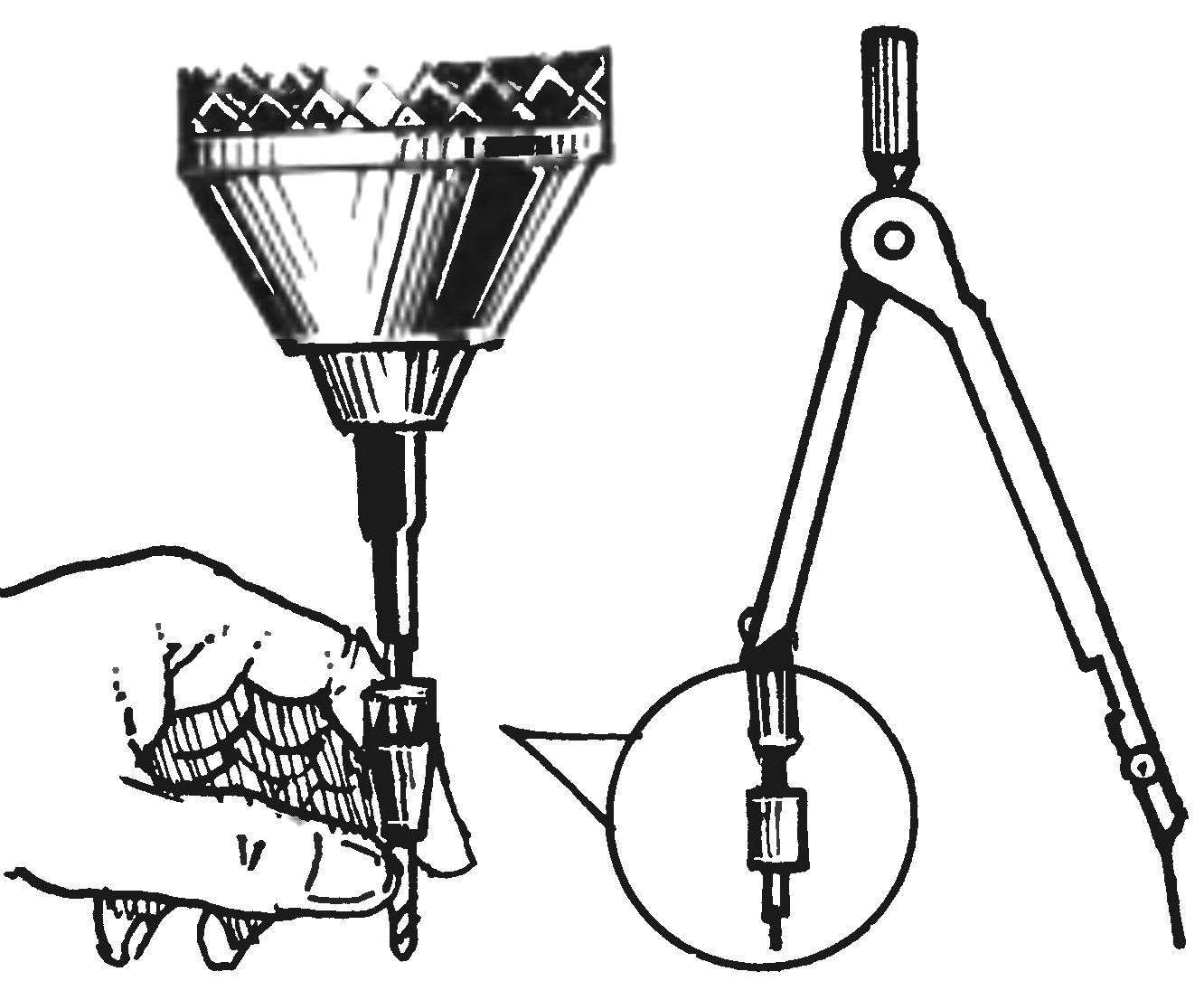 Thin drill bits are known to clamp in the Chuck of the drill difficult. However, there is a cartridge that copes with it easily — as used in the compass. That and they need to use it. Installing it in the drill and releasing of the leg of a compass, then insert it into the Chuck of a drill already is not difficult.
Recommend to read
"HANGER"… FOR PANTS
When there are no currently existing specialized clamp "hangers" for trousers, help simple improvised, which nevertheless will be securely cope with their functions. Moreover, their...
BIKE IS CHANGING THE SHOES
For a man, far from technical creativity, the expression "reinvent the wheel" has a negative connotation: a waste of time, repetition of already traversed. However, the designer-Amateur...