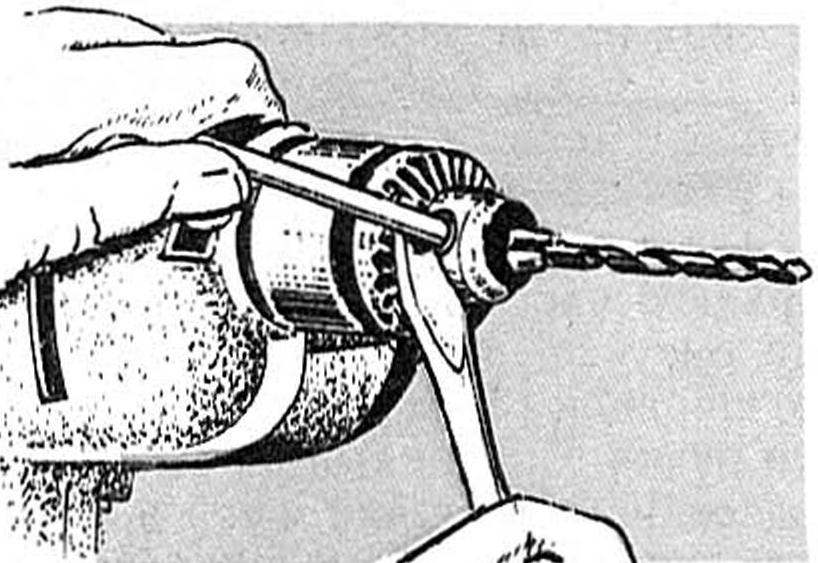 A nail and a screwdriver located as shown, will help you out, if in the bustle of work had disappeared the key from the Chuck of the drill and the drill bit must be urgently replaced.
Recommend to read
A COMPASS CUTTER
Carefully cut a circle from the cardboard using scissors is very difficult. To help in this work can usually tsyrkul fixed in his foot, as shown in the figure, a razor blade.
CAP VS SAWDUST
When drilling holes in the ceiling sawdust get in your eyes, that interfere. To avoid this, put the drill bit on the cap of the cream or shampoo.