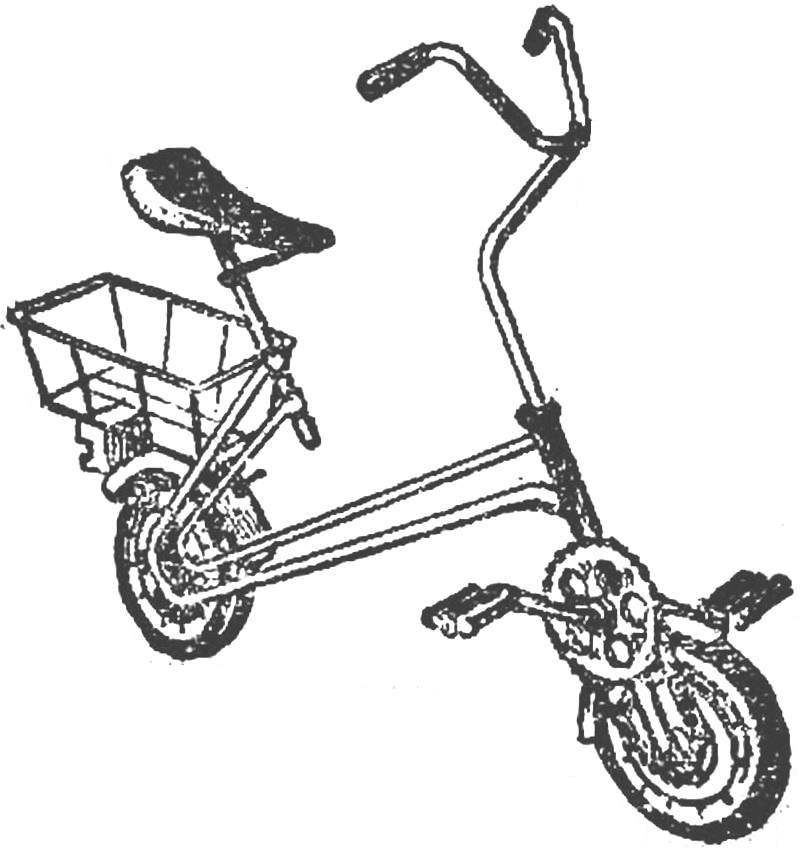 What do you notice? They again begin the dog more likely to catch the eye in the yards, on the streets of cities and towns, rural roads — nimble and fast two-wheeled machine with silver spokes. One time, at least in large cities — bikes were everywhere and, it seemed, irrevocably supplanted by multiplying by leaps and bounds with cars. Played a role and decreasing size of modern apartments. But the architects revised the plan, added to the rooms, balconies and loggias, and the designers created a folding bikes — and as a result today we can talk about the revival of popularity of this individual mode of transport.
Even in our age of motorized what kid does not dream about the bike! However, the last time a cherished childhood dream attracted very close attention and adults — doctors, sociologists, designers. The doctors see in the muscle transportation an effective remedy against the inactivity of modern man, especially children, most of the time spend at the Desk and at the TV. Scientists, concerned about the growing pollution of the atmosphere, nourish the hope that it would decrease with the increase in the use of the townspeople bike instead of a car for trips on small distances. In the cities of the GDR, Hungary, Czechoslovakia laid for that bike paths often do not intersect with lines of vehicles. This began in our country: "Cycling" in the city of šiauliai in Lithuania; made the room, replaced by two-wheeled transport, cars on the streets of the capital of Kyrgyzstan Frunze.
Designers are also rediscovering the exciting field of technical creativity, creating new bikes in various CB and Amateur conditions. There is an intense search for the most rational schemes, a new type of transport equipment — pedal cars. Even being development with space sight: not so long ago patented design four wheel velocipede for lunar conditions; the conviction of the inventor, the most convenient and reliable there will be a simple transport with a muscular drive.