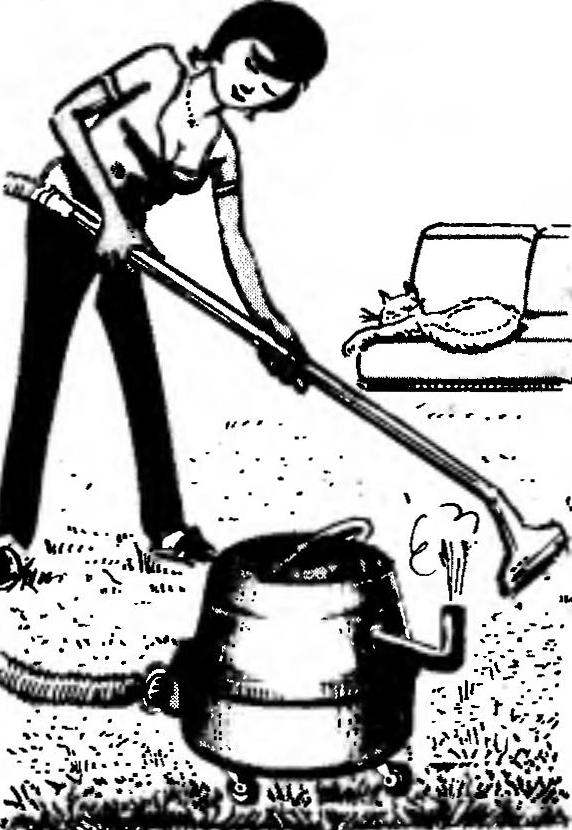 In the process of cleaning leaving cleaner air is not "dispersed" dust the room, suggest to the exit hole, insert curved pipe, directing the stream up. The corresponding diameter of the hole and the tube can be provide
with podmahivala tape.
Recommend to read
SNOWMOBILE-"CARTOP"
Imagine readers of the venerable magazine "modelist-Konstruktor" simple in construction and small in size snowmobile, it is available for self-construction. It was designed so that there...
RAILS ON THE TABLE…
For model railroad two rail strips are made from sheet aluminum. They need to be screwed to a wooden block. They mounted on the side bars of wood that make up the profile of the mound....