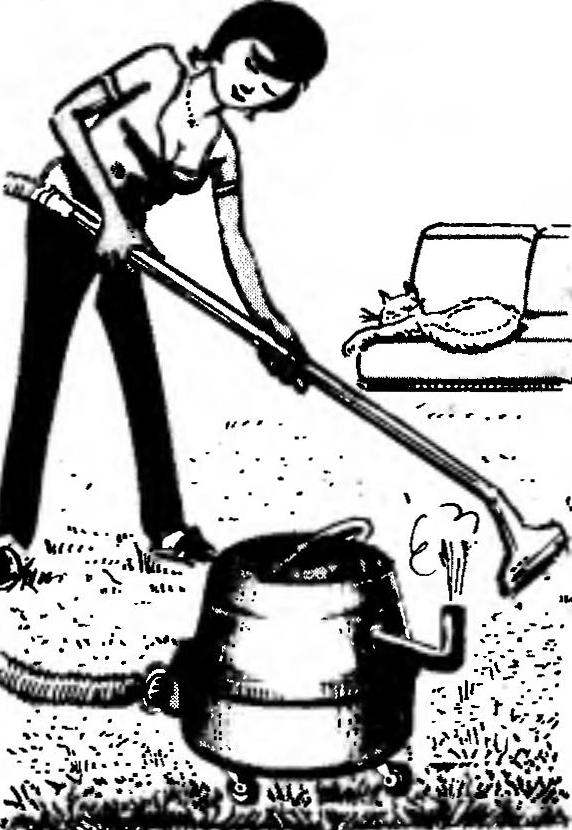 In the process of cleaning leaving cleaner air is not "dispersed" dust the room, suggest to the exit hole, insert curved pipe, directing the stream up. The corresponding diameter of the hole and the tube can be provide
with podmahivala tape.
Recommend to read
TREAT THE PEDAL…
Bike pedals used to put a metal screw cap to protect the bearings from contamination. Now, instead, use the plastic plugs, which are often lost. Rescue plastic or nylon tubes from...
VELOKART OF "EAGLET"
"Eaglet" designed and built in a circle "Young technician" Vitebsk oblsud. It is intended for initial 0бучения driving preschool and primary school children in avtogorodok. Organically...