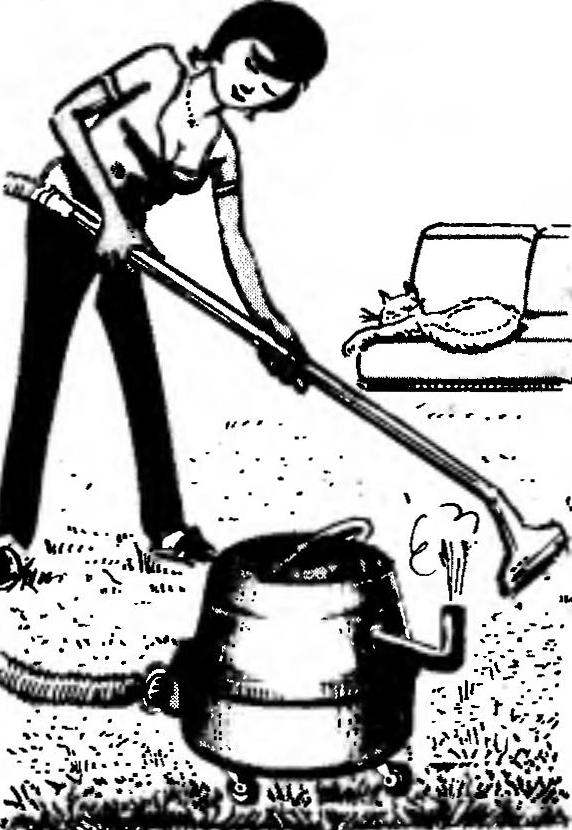 In the process of cleaning leaving cleaner air is not "dispersed" dust the room, suggest to the exit hole, insert curved pipe, directing the stream up. The corresponding diameter of the hole and the tube can be provide
with podmahivala tape.
Recommend to read
NOT WATER, AND CLEAN
To the well-known options for self-cleaning clogged sewer pipes want to add your own, repeatedly proven in practice. I use for these purposes gofrirovannyi plastic hose, usually used for...
WITH A PIPE — NO STAINS
No matter how carefully pour from the bottle the liquid or oil — hovering on the neck the last drop then runs down and stains the outer surface. This will not happen if I do this simple...