PROFILE "NACA-6409". Developed in the early 30-ies in the aerodynamic laboratory of the NAC (USA) for lifting aircraft-biplanes. This profile can be recommended as models of gliders championship class A-2, and RC models of gliders is a small scale.
PROFILE "NACA-6409 mod.". Developed by us modelers as a modification of the previous one, especially for rezinomotornaya models championship class "spring prize". In addition, this profile is recommended for models of gliders A-1.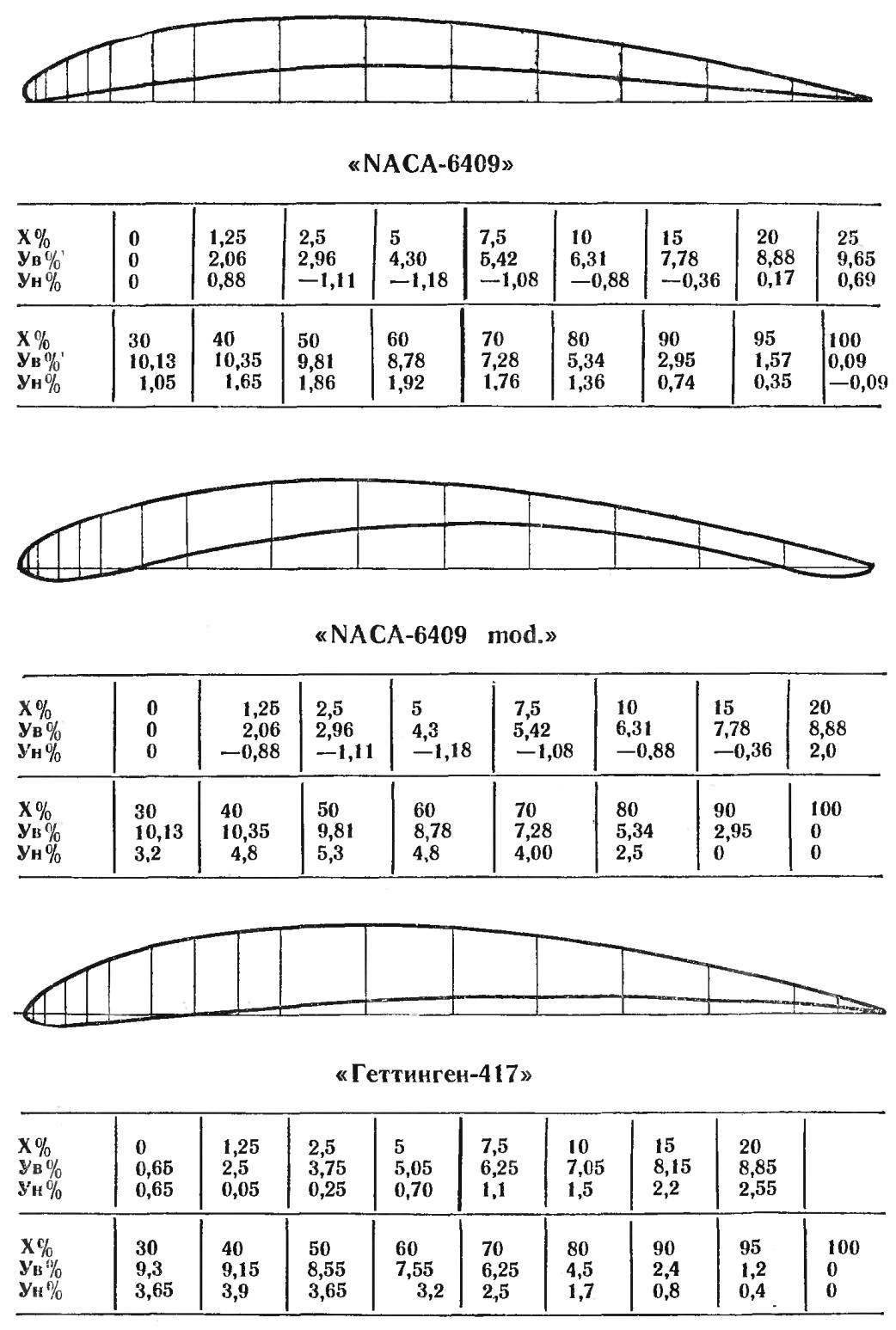 PROFILE "GÖTTINGEN-417". Developed during the first world war in aerodynamic laboratory in göttingen for aircraft-biplanes. It is recommended to rezinomotornaya models of gliders of the class A-1.
Recommend to read
RESERVES FREE FLIGHT
Svobodnaya "out of fashion". Especially young modelers. What is the reason? Perhaps, in the length and lack of entertainment competition? And maybe the disadvantages of the method of...
AT HIGH ANGLES OF ATTACK
To maximize flight time Svobodnaya model championship class, usually try to use large angles of attack. However, flying often becomes unstable due to the disruption of flow from the...