PROFILE "NACA-6409". Developed in the early 30-ies in the aerodynamic laboratory of the NAC (USA) for lifting aircraft-biplanes. This profile can be recommended as models of gliders championship class A-2, and RC models of gliders is a small scale.
PROFILE "NACA-6409 mod.". Developed by us modelers as a modification of the previous one, especially for rezinomotornaya models championship class "spring prize". In addition, this profile is recommended for models of gliders A-1.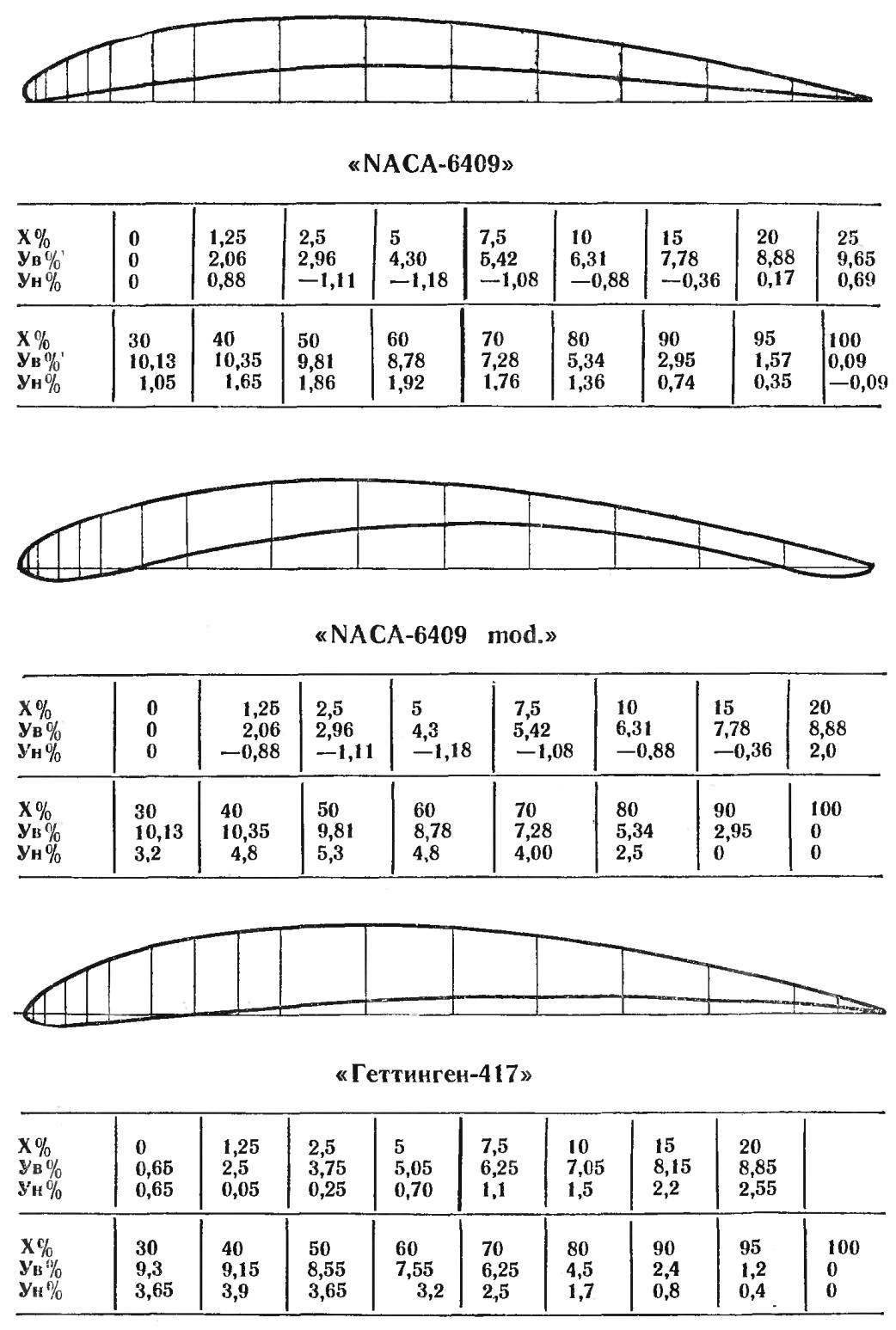 PROFILE "GÖTTINGEN-417". Developed during the first world war in aerodynamic laboratory in göttingen for aircraft-biplanes. It is recommended to rezinomotornaya models of gliders of the class A-1.
Recommend to read
DINGHY FOR TOURISTS
"Eureka" is the Dinghy to the simplified construction, designed for home fabrication technology. The hull of the Dinghy — wooden, lightweight, with the lining membrane type. It consists...
SOFT, YOUTH
How to furnish an apartment? This question is particularly relevant for young people. Because of the shortage of furniture and low incomes make the most of just entering into an...