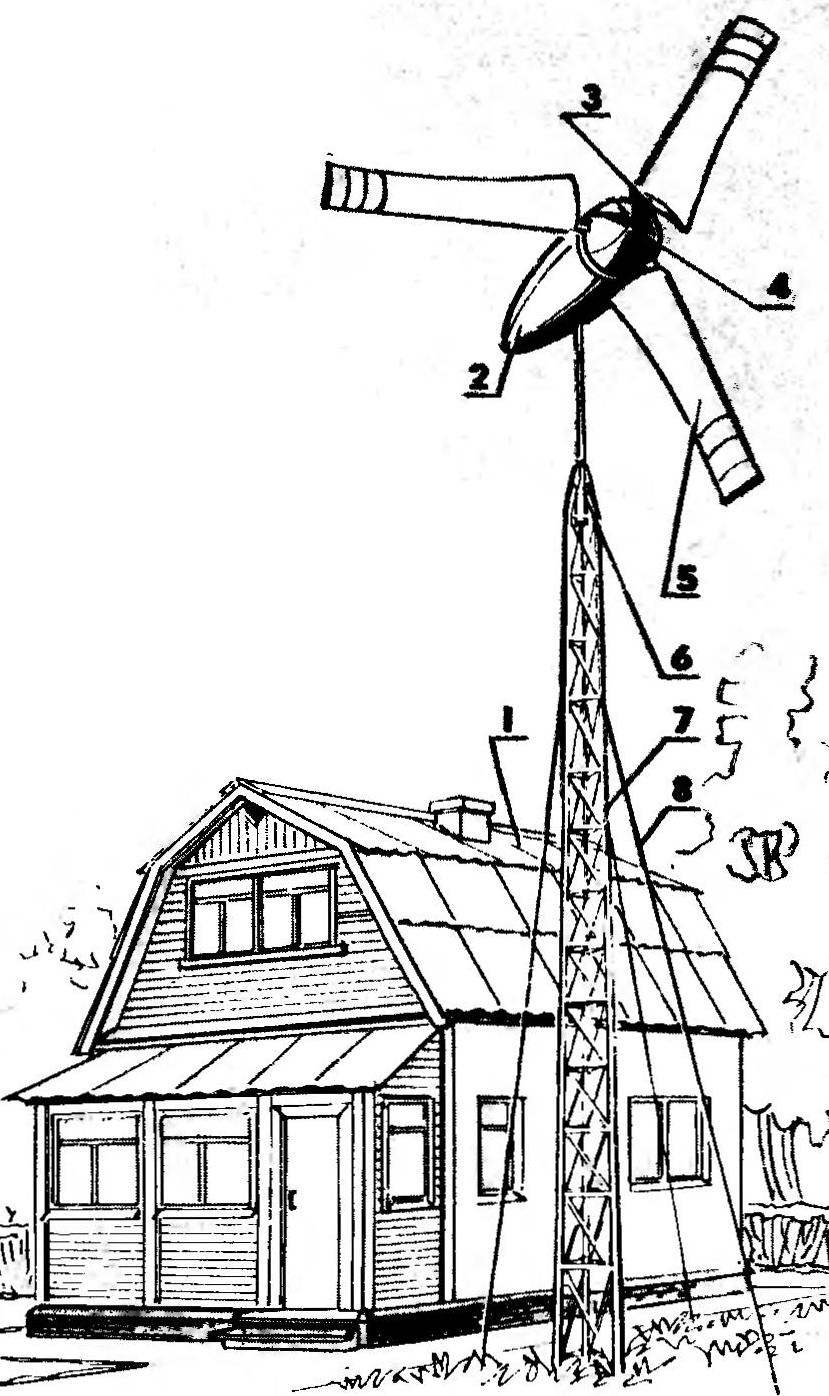 They say everything old is new again. And energy here, it seems, is no exception. Burned on Chernobyl, faced in some places with the threat of an energy crisis, mankind increasingly turns its gaze on technical solutions, unfairly written off in the past in the archive. The use of the gratuitous forces of the wind among such solutions. Come to them in their creative pursuits and like to make things with their hands (see, for example, "M-K" № 4/84, 5/86, 6/90, 7/92|.
In this context, the publication is made on materials of the American magazine "Mechanics illustrated", I think, is of particular interest and relevance to many of our readers.
The idea is to control the wind, thereby ensuring that when the power is undoubtedly very tempting. But commercially available wind turbines do not always accommodate them, for example, near a country house. And the prices on them are astronomical.
The alternative may be quite affordable from the point of view of families with average incomes a homemade wind turbine, such as shown in published illustrations. With the exception of the synchronous alternating current generator, its design does not contain expensive and short supply of parts and components. Simple (and therefore reliable in operation, easy in manufacture and adjustment) kinematics. And power is such that while the average wind speed Uvsr=4.8 m/s. they ought to provide the electricity requirements of a small house with a HOMESTEAD and outbuildings.