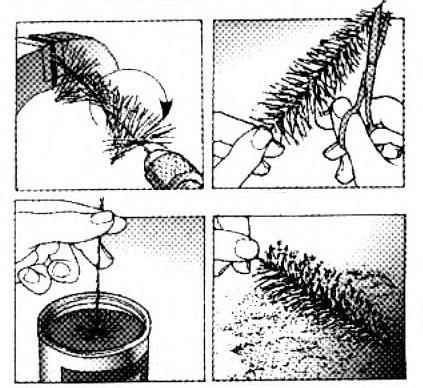 From the segment of wire, bent in half and entourage along with embedded in her cuts from the fishing line, you may have a unusual trailing brush which will be able to portray the original "speckled" patterns, like the famous, but not very convenient method of painting by spraying.
Recommend to read
MEASURES THE BOLT…
To permit sheet metal, need metal shears and a line with the Scriber for drawing cut lines. And if you can see the curved workpiece? Use the bolt or stud of suitable length, as shown in...
PROTECT LINE
When painting window frames, no matter how trying, and at least one smear Yes gets on the glass. Remove also dried up blemishes without damaging the coating of the frame, not a simple...