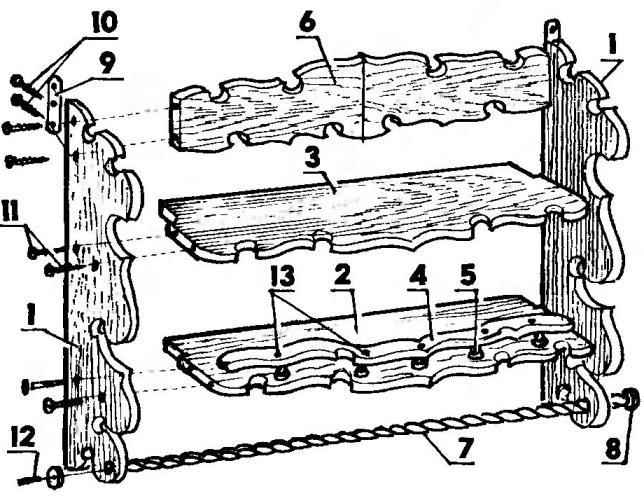 What the shelf life is not I had to do for the home and garden. After all, not every purchase can fit into the interior of the apartment: the shape does not like it, the size is not suitable, then the place does not fit. And with regard to beautiful hand-carved shelves, the price may not be acceptable for families with low incomes. So we have to do on their own to be able to meet all the requirements of the owner.
There is, however, a natural fear that most will not do this. But experience shows that this fear is not: to make any carved shelf is not so difficult as it might seem at first glance. Follow my example and advice and to safely handle the case.
During regular renovation of the kitchen shelf it was necessary to incorporate into the opening of liquidated window. This is dictated primarily by its size, and the kitchen area — the requirement for its appearance. What eventually happened can be seen in the drawings.
Getting to the manufacture, it is necessary to begin, of course, with sketch drawings and blueprints. My weakness for carved wood products, the ability to own a jig saw and milling machine has determined the shape of the parts of the kitchen shelves. Curly conceived of the side wall, horizontal shelves, back and fencing; they are the drawings which I can tell to everyone his artistic taste and imagination.